Sony to launch PS4K this year, full reveal coming in September
The PS4K doesn't use Zen+Polaris combo, allowing Sony to release the 4K-ready console in 2016.

Published Mon, Jun 20 2016 4:53 PM CDT
|
Updated Tue, Nov 3 2020 11:59 AM CST
Sony will launch its new 4K-upscaling PlayStation 4 Neo console in Holiday 2016 to beat Microsoft's 6TFLOPs "monster" Project Scorpio to the market, according to recent sources.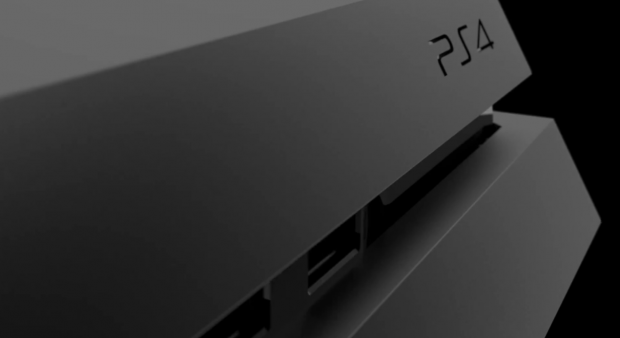 Although Sony's new PS4K won't be as powerful as Microsoft's Xbox Scorpio, nor will it leverage AMD's new 14nm Polaris GPU and Zen CPU SoC combo, the Japanese console-maker will likely take advantage of an earlier console release to soak up a full year of sales. We've known for a while that Sony would likely launch its PS4K in 2016 (French retailer Innelec said its coming in October), "several sources" have told Eurogamer to expect a PS4K release this year.
Instead of revealing its PS4K at E3 2016 like Microsoft did with Project Scorpio, Sony took the more reserved route by officially confirming the console is indeed on the way. Sony Computer Interactive President Andrew House confirmed that the PlayStation 4K (aka Neo) will upscale 1080p games to 4K, and that it will be up to developers to optimize games for the "enhanced mode". House also confirmed that the PS4 Neo won't have exclusive games, and that all existing PS4 games will be compatible with the PS4K.
The biggest difference between the PlayStation 4K and the Xbox Scorpio is the specs: the Scorpio likely harnesses AMD's new 14nm Polaris and Zen SoC combo, whereas the PS4K is likely outfitted with an upgraded Polaris-derived GPU set on an APU with an up-jumped Jaguar CPU. This means that Sony won't have to wait until AMD optimizes Zen or its new Zen-and-Polaris SoC's, and can still use its older APU design to get a contender out the door more quickly.
So essentially the PS4K will face off against Microsoft's new 4K video Xbox One S instead of the juggernaut Project Scorpio. This is exactly the position Sony wants to be in, as the PS4K offers much more potent specs than the Xbox One S.
What's more is the PS4 Neo doesn't support native 4K, whereas the Scorpio is fully optimized for "true 4K" gaming. This means that the PS4K will have tremendous advantages to everyday 1080p games and likely allow users to play older/current/newer PS4 games at full 1080p 60FPS (via the enhanced mode) thanks the the onboard Polaris-derived GPU. Bear in mind that Sony hasn't touched upon how exactly the upscaling will work, or whether or not older games can be retroactively optimized to harness the PS4K's new hardware.
Sony is expected to unveil the PlayStation 4K console at this year's Tokyo Game Show in September, and likely release the system in Holiday 2016. No official release date announcements have been made so far.
Check below for the leaked PS4K specs (not confirmed) as well as everything we know about the console so far.
Original PS4
CPU: 8 Jaguar Cores at 1.6 GHz
GPU: AMD GCN, 18 CUs at 800 MHz (equivalent to Radeon HD 7850)
Memory: 8 GB GDDR5, 176 GB/s
NEO
CPU: 8 Jaguar Cores at 2.1 GHz
GPU: Improved AMD GCN, 36 CUs at 911 MHz (possibly built on Polaris10 Ellesmere?)
Memory: 8 GB GDDR5, 218 GB/s
Everything we know so far about the PlayStation 4K:
Related Tags