Nintendo NX will be 'spectacular,' says CD Projekt RED
CD Projekt RED affirms that Nintendo's NX will be a 'fantastic' console, and that devs are saying tons of good things about it.

Published Mon, Jun 20 2016 12:21 PM CDT
|
Updated Tue, Nov 3 2020 11:59 AM CST
CD Projekt RED is one of the many dev studios that's very familiar with Nintendo's new NX console hardware, and says that the system will be "spectacular" for gamers.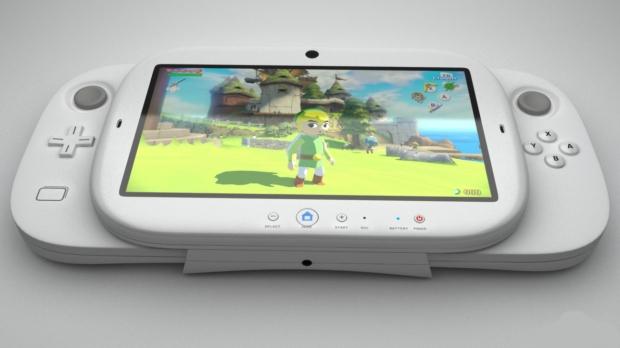 Not too long ago Nintendo America President Reggie Fils-Aime said something that worried Nintendo fans: "For us, it isn't about specs, it's about content," he said. But...the NX is supposed to be powered by a next-gen 16nm Pascal-based Tegra chip! It's supposed to be powerful! Does this mean the NX will be another hardware flop like the Wii U? CD Projekt RED's Fabian Döehlahe tells us not to worry: the NX is going to be "fantastic".
"The Nintendo NX will be fantastic," CD Projekt RED communications manager Fabian Mario Döehlahe told German games publication Rocketbeans TV. "As a developer you get access to the hardware and everybody [at CD Projekt] is looking forward to the NX. We know things."
Döehlahe continues to say that developers have had a positive reaction to the Nintendo NX, corroborating the past reports that the NX is very easy to develop games for--devs only need to apply "near zero modification" to the source code to get games working on the NX.
The CDPR dev goes on to compare the NX to the early days of the Wii, implying the NX is a big jump from the Wii U.
"It was like this in the past as the Wii prototypes came in, back then called 'Revolution,'" the CDPR dev continued. "It was so funny that in Japan they were all very excited at the developer studios of SEGA, they thought it was very good. The Europeans took a little longer. Like "Well, maybe this doesn't work", you know, because it was technically just a GameCube. It was not much more. But NX what you hear [of the developers] about NX is all very positive."
Check the interview below, but note its entirely in German. Fabian starts talking about the NX at the 7 minute mark.
Nintendo's new NX should be a complete turn-around from the Wii U in terms of developer relations. The console will likely be compatible with leading powerful engines like Frostbite, Unity, and Unreal Engine 4, and is extremely flexible as far as porting titles. Developers now want to create games on the NX, and with the power of an NVIDIA Pascal-based Tegra chip, they'll have much more horsepower to play around with.
The Japanese console-maker is expected to unveil more details about the Nintendo NX later this year, possibly at Gamescom in August or Tokyo Game Show in September. "We decided to focus on Zelda [at E3 2016]," says the CEO of Nintendo Canada, Pierre-Paul Trepanier, in a recent interview with La Presse. "We'll talk about the NX by the end of the year. At that time, it will be 100% NX. There, it is 100% Zelda."
The Nintendo NX will launch in March 2017 with the new Legend of Zelda: Breath of the Wild as a key launch title.
Everything we know about the Nintendo NX so far:
Related Tags