E3 2016 - DOOM has been one of the best releases on the PC in recent years when it comes to GPU support, multi-monitor and 21:9 UltraWide support, as well as the PC controls and graphics. Well, id Software is continuing its push with DOOM, with a new update on the way.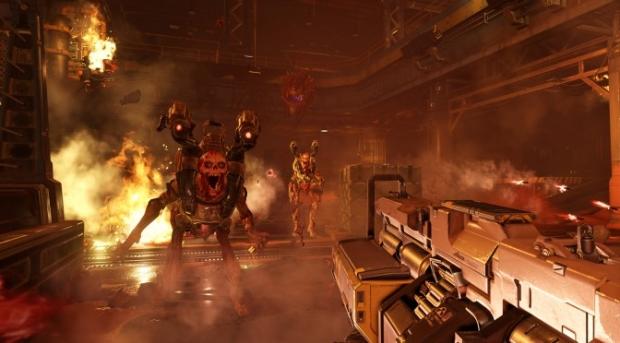 The new updates include:
Added Photo Mode for taking in-game screenshots

Added Classic DOOM weapon placement/view model option (1st person view option)

Added new Snapmap features (including skybox windows) and AI pathing and logic fixes.

Fixed various bugs including players accidentally triggering Dev Mode and Trophy/Achievement bugs (IDKFA, Every Nook and Cranny).
id Software has also promised the new update for DOOM will include multilpayer improvements, with some rebalancing work on the weapons due to players' feedback. The chaingun, rocket launcher and combat shotgun have all been tweaked, with the wait time between matches now set at 60 seconds. The update will also see Clan Arena and Freeze Tag both requiring the winning team to compete 5 rounds before they win the match.