Computex 2016 - Thecus were on top of their game at Computex this year, showing off the latest advances in their network attached storage (NAS) products. Thecus had their entire line of NAS products on show at the Foxconn IPC group booth, too.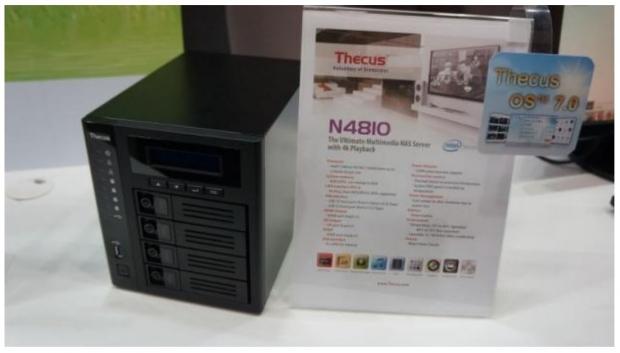 The company had their upgraded window NAS series, as well as teasing their next-gen enterprise, 16-bay NAS that is powered by a Skylake-based Intel processor and DDR4 RAM. The company also took the time to make a big deal of their upcoming N4810, a new 4-bay multimedia NAS that is capable of 4K playback. The Thecus N4810 is powered by a quad-core Intel Celeron N3160 processor that clocks at up to 2.24GHz under burst, with 4GB of RAM and dual Ethernet ports.
For more information on Thecus' NAS products, check out their website, here.