EA teases new Star Wars game reveals at E3 2016
EA will likely show off Visceral's new Star Wars action game at E3, alongside Titanfall 2, Battlefield 1, Mass Effect: Andromeda and BioWare's new IP.

Published Tue, Jun 7 2016 2:16 PM CDT
|
Updated Tue, Nov 3 2020 11:59 AM CST
EA hints that it'll tease a few games in its distant pipeline at E3 2016, likely the new third-person Star Wars games from Visceral Games and EA Motive.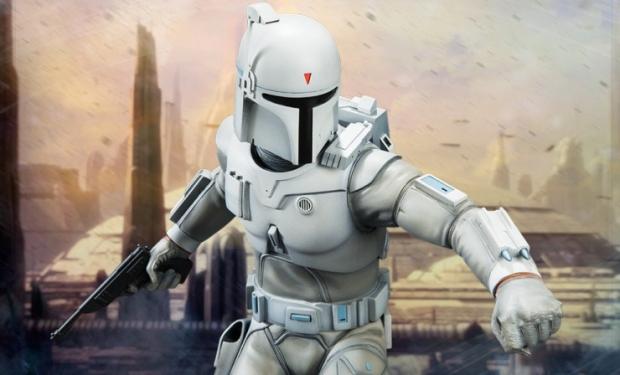 Electronic Arts has made it clear that future games like Titanfall 2, Battlefield 1 and FIFA 17 will be showcased at its EA Play event, but the publisher also says we'll see games for 2017 and "a few surprises beyond that." Given how EA plans to "release a Star Wars game every year for the next four years," this could only mean one thing: EA will reveal a new Star Wars game at E3.
"Hosted by CEO, Andrew Wilson, in LA and Chief Competition Officer, Peter Moore, in London, the press conference will showcase some of EA's most anticipated games launching later this year and next, with a few surprises from games beyond that," reads the press release. Note the whole "beyond that" section.
But which Star Wars games will we see? DICE is already hard at work on Battlefront 2 to meet its 2017 release date, so that will almost assuredly be teased. Also remember that EA has confirmed a new AAA IP for 2017, which is likely BioWare's new secret IP.
But what about the "games beyond that?" Remember that EA has tons of different studios working on Star Wars games, including Visceral Games, Respawn, DICE, Capital Games, BioWare, Motive "and more", but some of these projects are older than others. Respawn's third-person action/adventure game is too early--they just announced it a few weeks ago.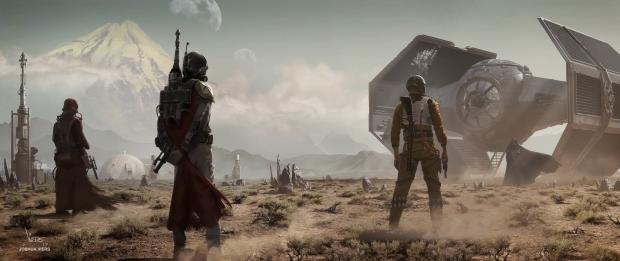 Dead Space devs at Visceral Games, however, have been diligently working on their AAA Star Wars game since 2014. I think this game will be shown off at EA Play because it's had the most progress. Not much is known about this game--or any of them, for that matter--but we do know it'll be built on the Frostbite 3 Engine, and features a unique storyline that's not tied to the films. EA has also confirmed Visceral's Star Wars game for a 2018 release.
EA exec Jade Raymond affirmed that Visceral's Star Wars game is going in a "groundbreaking" direction, saying:
"Meanwhile, the team at Visceral Games is forging ahead into an exciting phase of development. Seeing Amy Hennig lead this team through the creative process has been incredible. She is a rare breed of storyteller, and she's collaborating with the creative leaders at Lucasfilm to tell a new, authentic Star Wars story. Backed by the talented Visceral team, Amy and studio GM Scott Probst are taking this project in groundbreaking directions," Raymond said in a recent EA update.
To reiterate, I fully expect to see Visceral Games' action-based Star Wars game teased or outright revealed at the event. We could get a snippet of gameplay, or just a slice of new info, but we'll get some concrete info. As much as it breaks my heart to say this, don't expect a new Kotor Game; EA has made it clear that the bulk of its new games will be action-oriented, not RPG-based.
The EA PLAY press conference kicks off at June 12, 1 PM PT / 3 PM EST. Check below to see which games I expect EA to reveal and showcase at their EA Play event in Los Angeles.
Battlefield 1 (2016)

FIFA 17 (2016)

Mass Effect: Andromeda (2017)

Titanfall 2 (2017)

Star Wars: Battlefront 2 (2017)

BioWare's Mystery IP (2017)

Visceral's new action Star Wars game (2018)
Related Tags