Bethesda officially responds to Fallout 4 console mod piracy
Bethesda takes the first steps to end Fallout 4 console mod piracy once and for all.

Published Mon, Jun 6 2016 6:25 PM CDT
|
Updated Tue, Nov 3 2020 11:59 AM CST
Bethesda officially responds to the big Fallout 4 console mod piracy fiasco that threatens to jeopardize the modding community.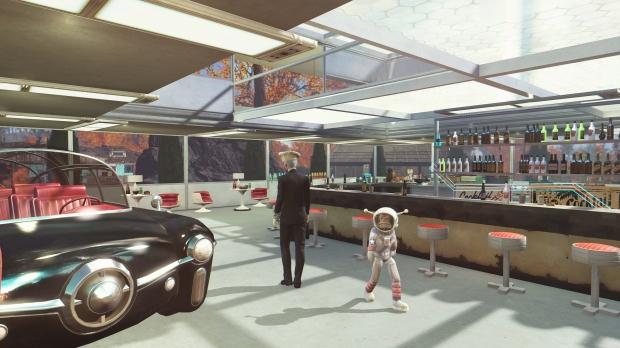 Earlier today we reported on the growing epidemic of Fallout 4 mod thievery and how it's ultimately dismantling the tight-knit modding community across consoles and PC. The good news is that Bethsoft is definitely aware of the situation, and the devs have officially responded to the problem by announcing a new way to report mod theft.
"A number of you have reported instances of users uploading Mod content that allegedly does not belong to the Mod creator. We take these reports seriously and want to protect copyright holders and authors of the Mod content shared on Bethesda.net," reads the recent forum post. Modders will have to file a DMCA claim to a specific email address, enabling a streamlined and direct method to thwart the pandemic. Although this isn't a catch-all solution, is a huge step in the right direction.
As we said in our report earlier this morning, Fallout 4 mod theft is a huge problem for console and PC gamers. Some modders are taking down their mods from the popular Fallout 4 Nexus as a direct result of the piracy, and others are being dissuaded from bringing their mods to Xbox One or PS4 at all.
Although piracy is a huge problem, it's not the only one: modders are also tired of console gamers pestering them for mods. Content creators have been bombarded by Xbox One and PS4 players demanding and pleading for specific mods to be brought to their systems, adding a lot of pressure on these modders.
In any case, Bethesda looks like it wants to fix the Bethesda.net platform, and to their credit the platform is in its infancy stages. The studio is still learning how to process and plan out its cross-platform mod framework and growing pains are definitely part of the process. If you don't have a Bethesda.net account, check below for the full post.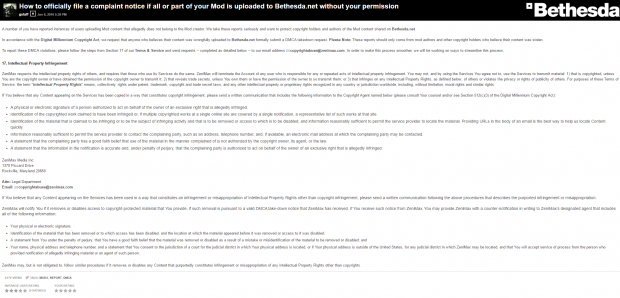 Related Tags