GALAX cranks its GeForce GTX 1080 to 2.5GHz with liquid nitrogen
GALAX hits a record 2.5GHz on the GP104 GPU of the GeForce GTX 1080 HOF video card.

Published Mon, Jun 6 2016 9:32 AM CDT
|
Updated Tue, Nov 3 2020 11:59 AM CST
The NVIDIA GeForce GTX 1080 is already a super-fast video card, but what happens when you crank the GP104 GPU to 2.5GHz on liquid nitrogen? Yeah, well GALAX has been the first to do so, using their overclocking skills on their own GALAX GeForce GTX 1080 HOF OC video card, as reported by Nordic Hardware.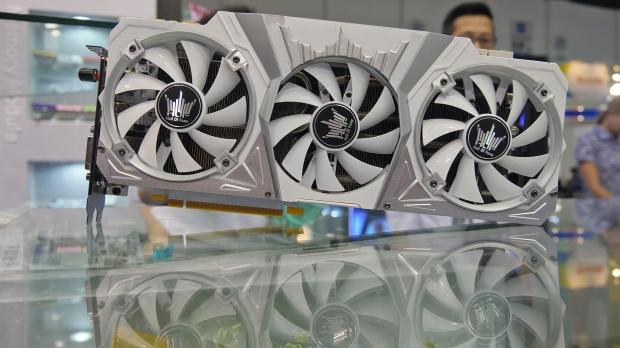 GALAX drove the GPU right up to a huge 2.5GHz using LN2 cooling, matched up with the new Intel Core i7-6950X processor, but even at 2.5GHz, it couldn't beat the GTX 980 Ti and Titan X at 2.2GHz. But remember, we're in the early days of the GTX 1080, so we should expect much more in the future.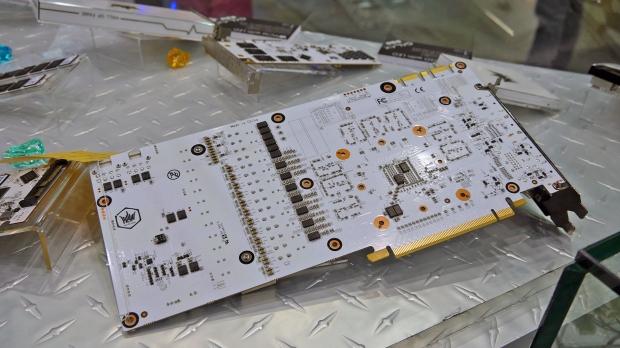 The GALAX GeForce GTX 1080 HOF OC rocks 2 x 8-pin PCIe power connectors, but now I have to wonder... when will we see 3GHz on a GTX 1080?
Related Tags