Computex 2016 -- True story: I'm old enough that I learned how to type using a combination of classic typewriters and an Apple II Plus. So when AZIO showed me one of their upcoming keyboards during Computex, pangs of retro nostalgia flooded over me.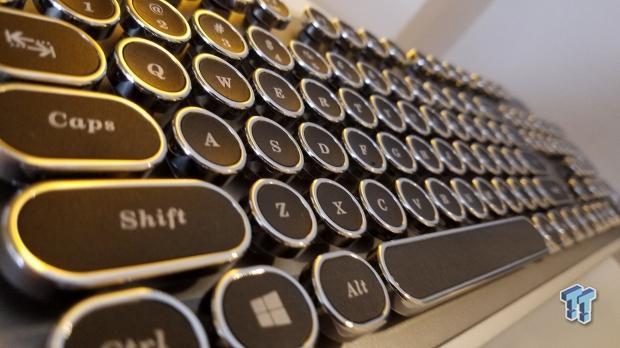 From the rounded keys to their chrome edges to the font choice, AZIO's latest just screams retro. Unfortunately, it's so early in the design process that the company doesn't yet have a marketing name for it, although interested keyboard warriors will be able to find it under its model number MK-OS-01 once it launches.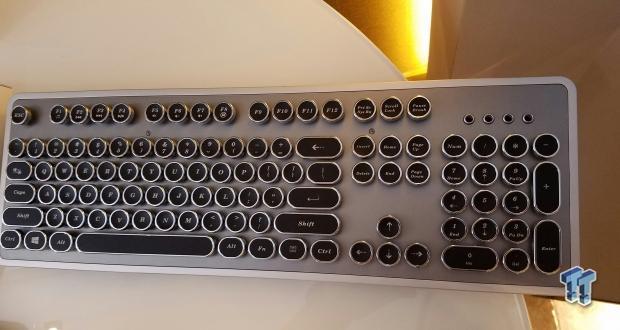 Aside from the model number, all we know at this point is that it will use Kailh Blue switches, should launch for less than $100 MSRP, and will grace our fingers in September.
I know that typewriter-inspired USB keyboards are nothing new, but I haven't seen many being offered for under $100, so I'm looking forward to checking out the final retail product. AZIO is also crafting a steampunk-inspired version of the keyboard.