Computex 2016 - Tesoro's new light-based infrared switches could pave the way for dramatic innovations on future mechanical keyboards.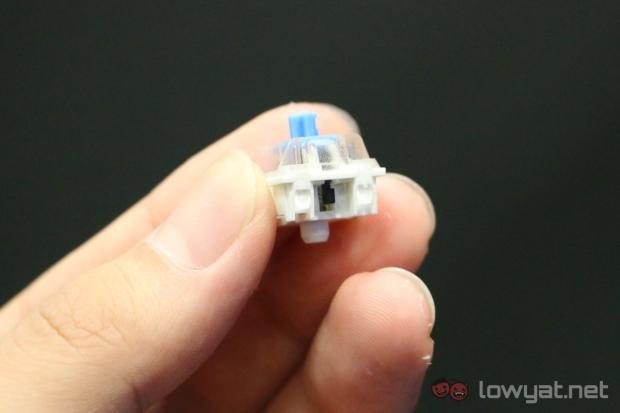 Tesoro revealed its new Tesoro IR mechanical keyboard switches at Computex, giving us a glimpse at what the future holds for enthusiast-grade keyboards. The new Tesoro IR switches are light-based, so they completely eliminate metal bounce and oxidation, thus dramatically increasing switch lifespan. Here's how the infrared switches work: each switch is outfitted with an IR blaster that beams light, and as each key is pressed, the light is broken, thereby registering the keystroke.
The Tesoro IR switches offer a tremendous speed boost over the company's low-profile AGILE switches in its GRAM Spectrum keyboards. "The Tesoro IR switches score 0.1 millisecond response times, meaning they are extremely fast," said Tesoro's Marketing Manager Lucas Wiltse. Although the Tesoro IR switches are light-based, they still have a tactile bump and resemble the Cherry MX Blue switches.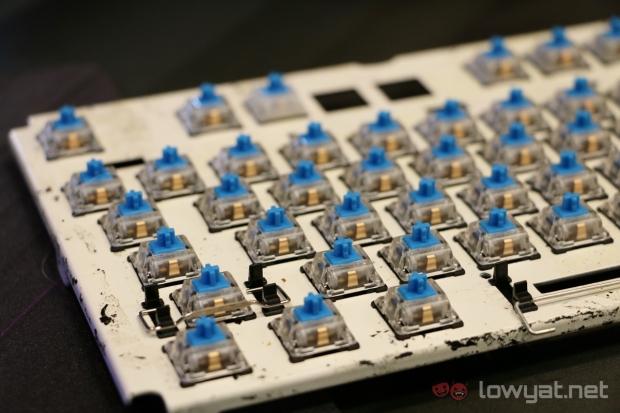 Another tremendous benefit of the Tesoro IR key-switches (and infrared switches in general) is that they're pressure sensitive. As a delicate keypress blocks less light than a full keypress, the keyboard can recognize varying pressures. This could ultimately lead to major innovations in mechanical keyboards, including specialized software to customize the per-key actuation of individual switches on IR keyboards.
Last but not least, Tesoro affirms the IR switches are spill resistant. The hardware-marker proudly splashed cups of water on its prototype IR keyboards at Computex (and on Facebook).
Tesoro plans to reveal its new infrared mechanical keyboards sometime later this year.