Samsung PM971-NVMe shrinks the SSD in more ways than one
Samsung launching first of its kind NVMe SSD, smaller than ever and performs like a beast.
Published
0 minutes & 42 seconds read time
Samsung is mass producing a NVMe PCIe solid state drive in a single ball grid array (BGA) package -- an industry first.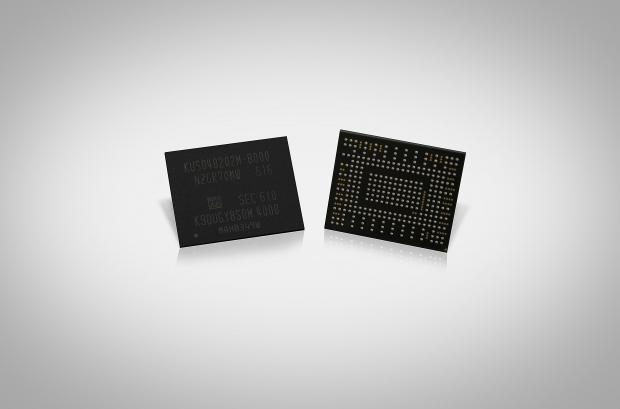 The PM971-NVMe as it's known features 16 of Samsung's 48-layer 256Gb V-NAND chips, one 20nm 4Gb LPDDR4 mobile DRAM chip, and a high-performance Samsung controller. For storage, you get a maximum of 512GB; for speed, you'll see 1,500MB/s and 900MB/s read and write, respectively, with the aid of the company's proprietary Turbowrite technology, as well as 190K and 150K random read and write IOPS, making it 1500 times faster than an HDD.
Size and weight are some of the key draws: the drive measures 20mm x 16mm x 1.5mm, weighs just one gram, boasts a volume one-hundredth that of a 2.5" SSD or HDD, and a surface area one-fifth of what you'd see with an M.2 SSD. As such, it can fit just as easily in an ultra-slim notebook as it can your desktop PC.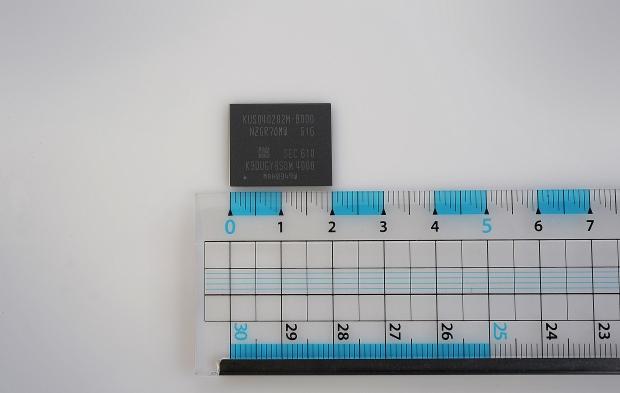 The PM971-NVMe will come in 512GB, 256GB, and 128GB varieties when it launches in June worldwide.
Related Tags