Computex 2016 - Last week we reported Intel was likely to unveil its 200-series chipset at Computex and while that hasn't happened yet, we have a tease from MSI. The motherboard manufacturer was seen showing off what it calls the Z2T0 Anniversary board (speculated to be a typo for Z270 Anniversary), which is believed to be a socket LGA1151 motherboard based on Intel's new technology.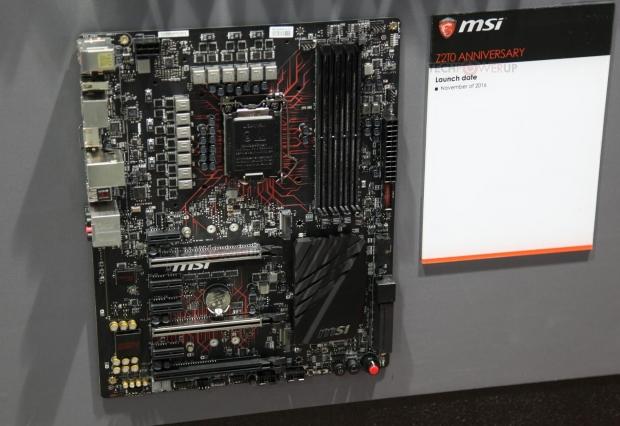 The heat sink design and PCB markings are not finalized, but already the board is described by TechPowerUp as "pretty loaded with features that rival the current Z170A-Gaming M7."
Selling points for the 200-series include increased I/O performance and added PCIe 3.0 lanes, among other features.
The Z2T0 will launch in November, coinciding with the release of Intel's 7th generation Core "Kaby Lake" CPUs.