Fallout 4's new Far Harbor DLC is causing major frame rate drops on PS4 thanks to dense environment lighting effects, and PS4 owners aren't happy.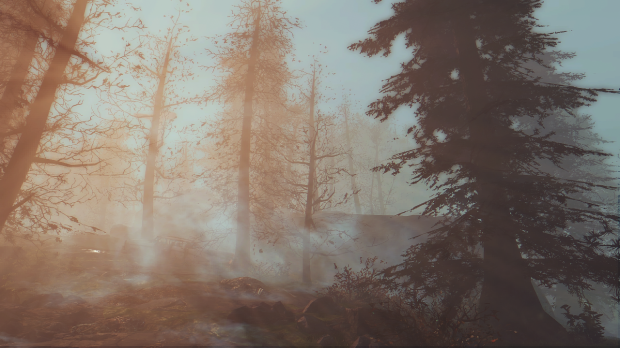 Fallout 4's new $25 DLC Far Harbor is putting a lot of console owners through hell. The DLC's intense volumetric fog and atmospheric lighting effects are the main source of the FPS drops, and PS4 owners have taken to Reddit to share their woes. Bethesda promised that Fallout 4 would hit 30 FPS on consoles, but PS4 owners are swearing that the fog triggers massive frame rate drops that "feel like 10-15 FPS", pretty much making the game feel quite torturous.
Far Harbor's fog isn't a cakewalk for PC, either. The fog can drop my frame rates down from smooth 60 FPS to ~41 FPS at 1080p Ultra with a Radeon R9 390. At 1440p, I hit about ~30FPS while in the fog.
Far Harbor is the biggest DLC that Bethesda has made to date, featuring a gigantic landmass that surpasses Oblivion's Shivering Isles DLC. The entirety of the massive island is coated with thick layers of fog. The DLC also introduces densely populated thickets and woodland areas with tons of shadows and atmospheric effects like light rays. Combined with the FPS-crippling volumetric fog, these effects spell doom for console frame rates and PS4 owners are feeling it hard.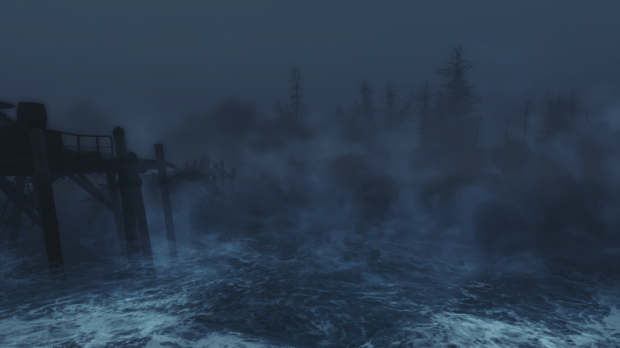 The DLC's radioactive fog is inescapable, and is a huge part of the island itself, so I'm not sure how Bethesda will solve this problem.
Simply removing the fog would be an absolutely massive blow to the content, destroying the storyline lore and taking away all of the atmospheric style in one fell swoop. Without the fog, the content wouldn't be able to set itself apart from the Commonwealth mainland. Far Harbor would be just another island.
Gamers are hoping for a patch--maybe even a series of patches--in the coming days, but Bethesda has yet to officially respond to the issue. Interestingly enough, Far Harbor was beta tested before it was released, and testers reportedly posted the FPS drops in Bethesda's official beta test forum. There's a good chance the studio already knows about the problem.