The official GeForce GTX 1080 Founders Edition is a beast of a video card, but the AIB partners are cooking up some delicious alternatives, like the iChill GTX 1080 from Inno3D. This is on top of the news that the mobile GTX 1080M will be a beast, beating out the Titan X, and the mid-range GTX 1060 being a mainstream VR champion.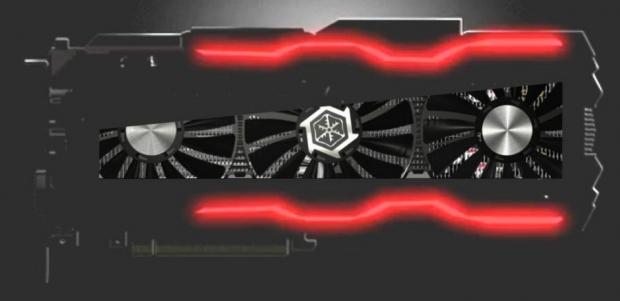 Inno3D's upcoming products based on the GeForce GTX 1070 and GTX 1080 will feature a triple-fan cooling solution, with two LED stripes on either side of the fans. We could even see the two LED strips acting as GPU load or temperature indicators, and not just there 'just cos'.
Inno3D's iChill GTX 1080 will sport a custom board with a 6+8-pin PCIe setup, which will fly past that 120% TDP limit and really begin seeing the legs on the GP104 stretch. We should hopefully see Inno3D unveil its new video cards at Computex 2016.