G.Skill have always been at the bleeding edge of RAM frequencies, with the company unveiling its new flagship Trident Z DDR4 memory kits. There are 9 kits in total, ranging between 16GB and 64GB capacities.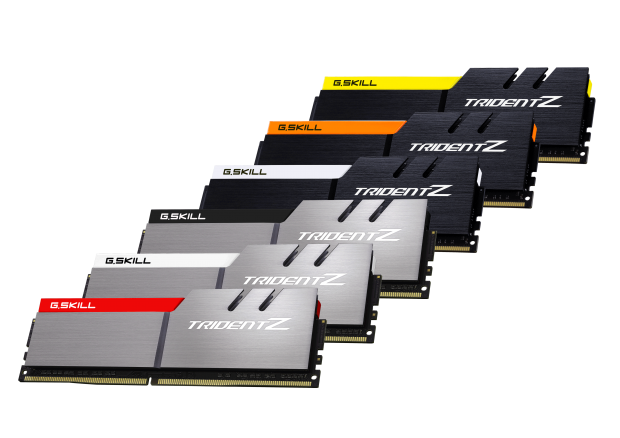 The new Trident Z line from G.Skill uses Samsung's ultra high-performance DDR4 8Gb ICs, ensuring some of the highest frequencies we've ever seen. G.Skill's flagship 16GB DDR4-4266MHz Trident Z kit is a blistering fast kit of RAM, requiring 1.35V for its 4266MHz speeds at 19-23-23-42 latencies.
Below this flagship Trident Z kit are the DDR4-3466MHz models with 14-14-14-34 latencies in 16GB (2x8GB) and 32GB (4x8GB or 2x16GB), as well as 64GB kits (4x16GB), with all of the kits requiring 1.35V of power. The lower-end DDR4-3200MHz Trident Z kits have latencies of 13-13-13-33, with 1.35V of power required.
There's no price on the new G.Skill Trident Z kits, but we know that the new 4266MHz kit isn't going to be cheap.