Samsung 'Bedtime VR Stories' is a truly new way of telling stories
Reading your kids a bedtime story in VR is going to be awesome, thanks to Samsung's new 'Bedtime VR Stories'

Published Sun, May 1 2016 3:31 AM CDT
|
Updated Tue, Nov 3 2020 12:00 PM CST
Samsung is walking down an interesting path when it comes to VR, with its new Gear VR-powered 'Bedtime VR Stories' for parents. Bedtime VR Stories allows parents to be right there in the VR world with their kids at bedtime, telling them an amazing VR bedtime story.
Not all parents can be with their kids at bedtime, and for traveling parents - this type of system works incredibly well. I have two young daughters (5 and 2) and travel once a month on average for work, so this type of system for someone like me, is transformative. I can be on the other side of the world physically, but in the same room with them during story time.
Samsung's new Bedtime VR Stories uses a combination of VR and VOIP, with each story taking between 6-7 minutes, and requires a Gear VR and Samsung Galaxy smartphone for the parent, and a special cardboard viewer for the child.
It looks super simple but incredibly awesome. It's still in development, with Samsung yet to launch Bedtime VR Stories. Let's hope that Samsung jumps on this and pushes this type of marketing (without feeling like forced actors, especially between a mother and child). Come on Samsung, you can do it.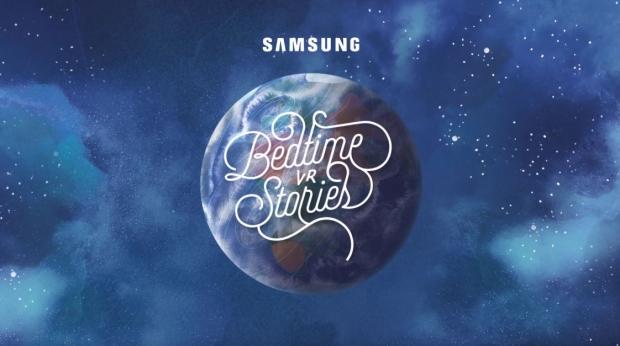 Related Tags