John Romero pauses Blackroom Kickstarter to finish gameplay demo
Blackroom's fundraiser put on hold so Romero and Carmack can make a new gameplay demo.

Published Fri, Apr 29 2016 10:35 AM CDT
|
Updated Tue, Nov 3 2020 12:00 PM CST
The fundraising campaign for Blackroom, the new FPS from Doom and Quake's John Romero and Adrian Carmack, has been paused until a new gameplay demo is ready.
"The team is at work on a demo which demonstrates the kind of gameplay, look and innovative, cool features that make BLACKROOM truly unique - the things we've waited years to put into an FPS and which make us incredibly excited about this game," reads the Kickstarter update.
"There's a hitch here, a hitch that's making us do something that's right for the game, the team, and the community: we're pressing "PAUSE" on the fundraising campaign for BLACKROOM to complete this gameplay demo. Simply put, this will take more time than the Kickstarter has left, so we've decided to suspend the campaign and launch a new one when the gameplay demo is ready. We believe, however, it is the right choice. We know you do, too. Thanks to your feedback, we know we should have included it at launch."
It's actually quite refreshing to see Romero and Carmack pause the entire campaign so they can better illustrate what Blackroom is all about. Fundraisers take a lot of faith, especially Kickstarters, and gamers felt like the devs didn't properly show off Blackroom's core features with the original video. Campaigns only get one impression to make a sale, so it has to be a good one, and the id devs can't just depend on their past legacy to hit the $700,000 mark.
So far Blackroom has raised $131,000 and that money will likely be forfeit as the Kickstarter is technically cancelled. Romero and Carmack promise to honor all backer achievements in the next campaign, and offer "a little something extra" to existing backers who support the new campaign.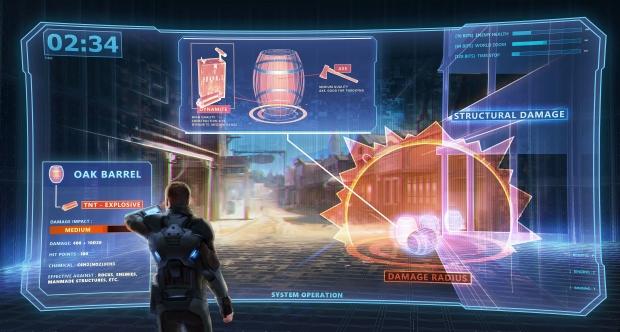 Related Tags