Dark Souls 3 Unsqueezed mod fixes resolution, HUD scaling issues
Dark Souls 3 mod is a godsend for anyone not using 16:9 resolution, fullscreen mode.
Published Wed, Apr 27 2016 11:11 AM CDT
|
Updated Tue, Nov 3 2020 12:00 PM CST
If you're not like most people and don't or don't like to run 1920x1080 resolution in fullscreen mode, you've probably run into some trouble with Dark Souls 3 on PC. Fortunately, modder Kaldaien has created 'Souls Unsqueezed', a mod that cures this trouble.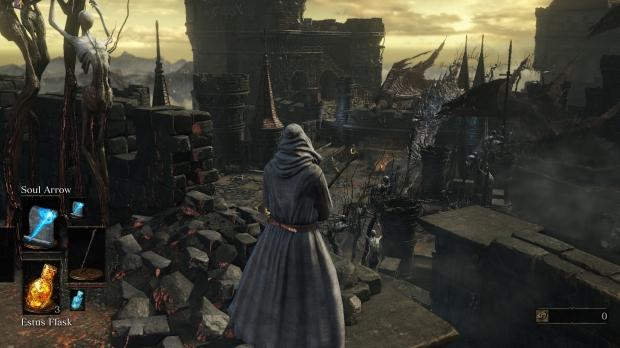 Unsqueezed is in the very early stages -- it's currently numbered version 0.1.0 -- but already offers some very welcome features and fixes in Borderless Window Mode, better performance in windowed mode, and much improved HUD scaling for those with high-DPI and/or multi-monitor setups.
In the future, it will unlock the resolution of many effects which are currently stuck at 720p.
Also mentioned: removal of letterboxing and pillarboxing from non-16:9 resolutions, although it's not clear if this is currently offered or will be later on.
If you're worried about a VAC ban for using Unsqueezed, Kaldaien says he's done everything in his power to avoid that happening when developing the mod, but that there is always a risk, however small.
Hit the source to download.
Related Tags