The Division on PC can't be fixed without a 'complete code rewrite'
Ubisoft needs to take drastic measures to completely wipe out cheaters in The Division.

Published Wed, Apr 27 2016 8:30 AM CDT
|
Updated Tue, Nov 3 2020 12:00 PM CST
Glenn Fiedler, a seasoned online FPS dev who has worked with Respawn, Sony and Pandemic, took a closer look at the nature of The Division's hacks and exploits to see if they could be fixed. According to Fiedler, Ubisoft will likely have to completely rewrite its netcode to fix the game.
"Most of the smaller glitches can be fixed. But then I saw this video. This is super bad news," Fiedler wrote. "Because here we have a client-side cheat program that is poking memory locations and giving players infinite health, infinite ammo, and teleporting players around the level. This indicates that The Division is most likely using a trusted client network model."
"I sincerely hope this is not the case, because if it is true, my opinion of can this be fixed is basically no. Not on PC. Not without a complete rewrite. Possibly on consoles provided they fix all lag switch timing exploits and disable players moving and shooting while lag switch usage is detected (trusted client on console exclusive games is actually more common than you would think...), but not on PC unless they completely rewrite most of their netcode and game code around a server-authoritative network model."
Fiedler goes on to explain how online multiplayer games typically work, underlining all of the intricate ins and outs of server-based gaming. If you're not exactly a networking whiz, this is a pretty good breakdown that's jam-packed full of easily-digestible chunks of info.
At the end, though, Fiedler is pretty sure Ubisoft won't be able to completely optimize The Division. All signs point to a trusted client network model, which essentially spells doom and gloom for the game's devs--unless, by some miracle, Ubi has some tricks up their sleeves. But if they did I think they'd have used them already.
"I hope they're not using a trusted client networking model. I hope they have something up their sleeves. I hope they have a valid networking approach based around server-side checks that can address this issue in some way...But unfortunately, so far, all signs point to no.
So it looks like hacks, scripts and exploits are here to stay for good...unless Ubisoft wants to make some drastic changes and rewrite the game's innards.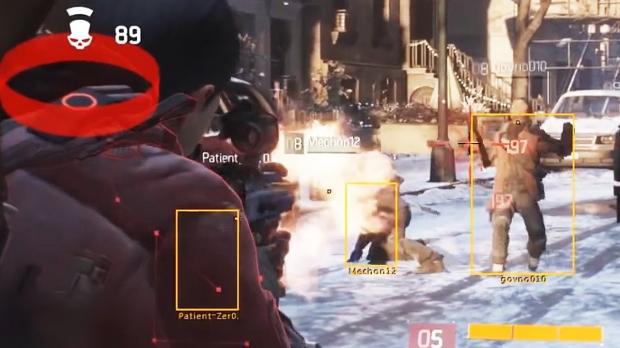 Related Tags