The AMD Radeon Pro Duo is quite the beast, rocking 2 x Fiji XT GPUs, a total of 8GB of HBM1, and some truly insane horsepower. According to leaked benchmarks, the Radeon Pro Duo is 1.3x faster than the R9 295X2 and 1.5x faster than the NVIDIA GeForce GTX 980 Ti.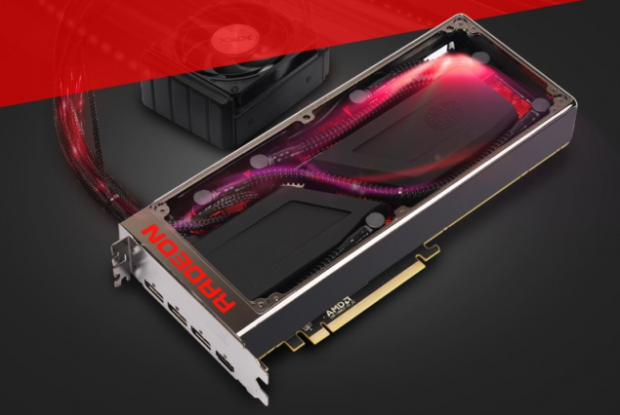 The results are courtesy of Expreview, which ran a slew of benchmarks on the Radeon Pro Duo, comparing it against the Radeon R9 Fury X at 4K. Check out the benchmarks, below.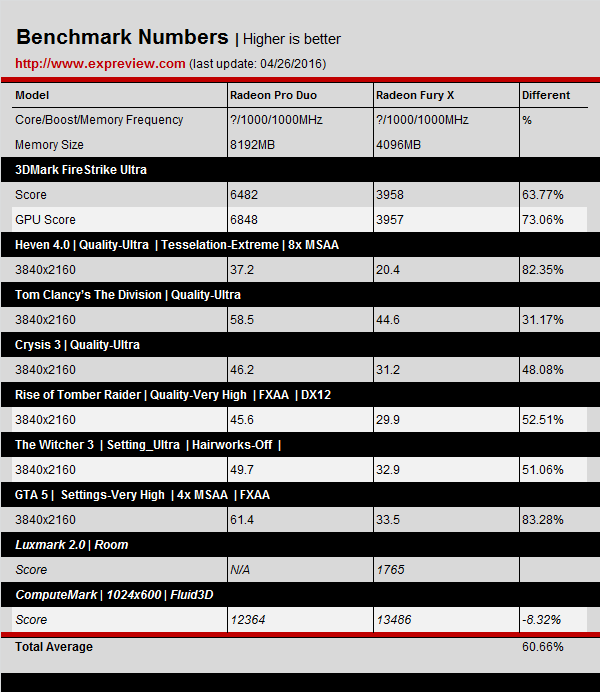 The Radeon Pro Duo versus the Radeon R9 Fury X.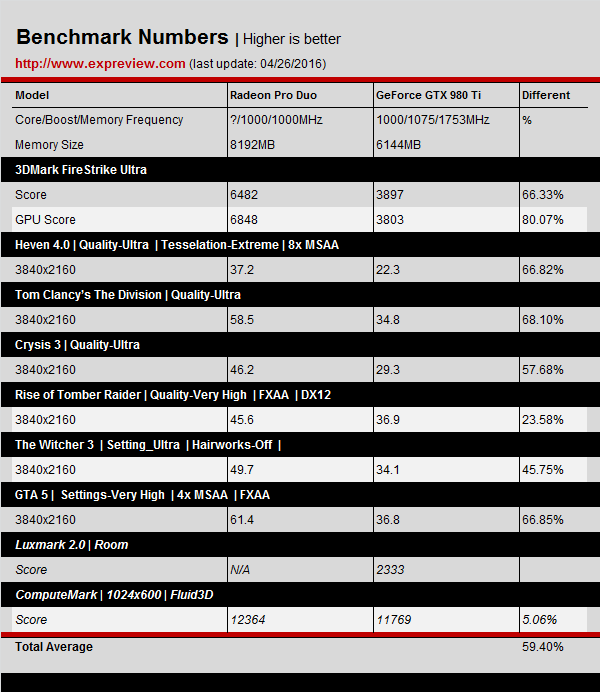 The site compares it against the GTX 980 Ti, which we've got below.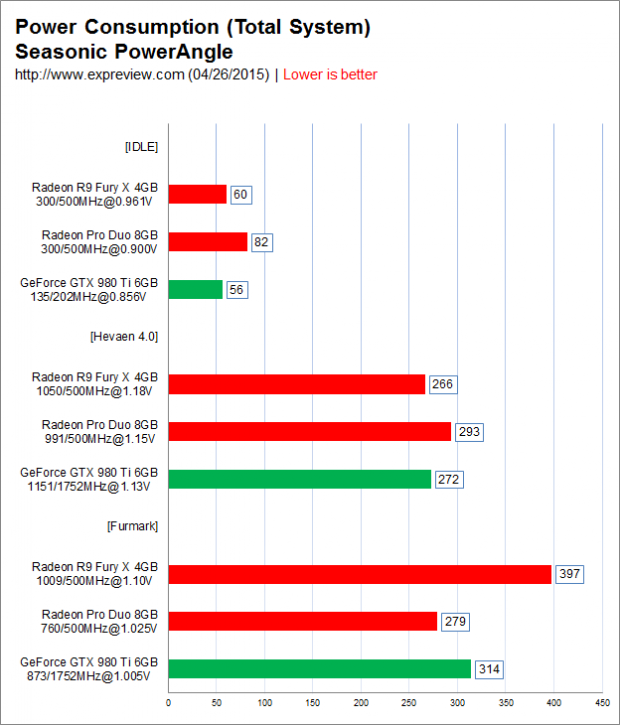 Power consumption wise, the Radeon Pro Duo installed into a system consumes 293W of power, compared to 266W with the Fury X and 272W from the GTX 980 Ti. Not too bad at all.
Overall, the Radeon Pro Duo looks like an amazing card - but is it worth $1500? You could buy two single GPU cards and get the same, if not better performance, for less - but AMD isn't aiming this card at consumers. It's a professional card for content creators, and those crazy enough to dump $1500 on a single, dual-GPU video card.