According to a leaked post on Steam's official developer forums, Valve will start accepting Bitcoin crytocurrency as a valid payment option for purchases on the digital storefront.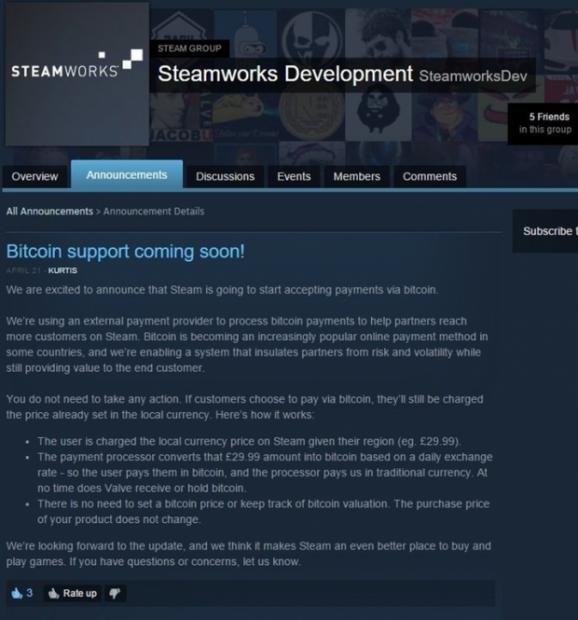 "We are excited to announce that Steam is going to start accepting payments via bitcoin," Valve wrote on the leaked forum post. "We're using an external payment provider to process bitcoin payments to help partners reach more customers on Steam. Bitcoin is becoming an increasingly popular online payment method in some countries, and we're enabling a system that insulates partners from risk and volatility while still providing value to the end customer."
The way it works is Valve will charge users like normal, and the third-party payment provider then converts the charged currency into bitcoin based on a daily currency-to-bitcoin exchange rate. The provider keeps the bitcoin and pays Valve the traditional currency value. This way Valve never holds any bitcoin, and the provider essentially converts and exchanges money for bitcoin.
Valve hasn't revealed when the new changes will take effect, but we'll keep you updated if and when we hear more. It's interesting to see Steam accept bitcoin, but not surprising given there's actual bitcoin ATMs.