NVIDIA GeForce GTX 1080 seen again, this time with disassembled shroud
NVIDIA's next-gen GeForce GTX 1080/GTX 1070 spotted again, this time with the cooling shroud removed.

Published Wed, Apr 20 2016 11:04 PM CDT
|
Updated Tue, Nov 3 2020 12:00 PM CST
Soon, I'm going to have to stop reporting on these teases of next-gen video cards, because I'm just getting too excited. We're at the point now where we're talking and reporting about the cooling shroud being removed like it's another bread crumb in the Pascal trail.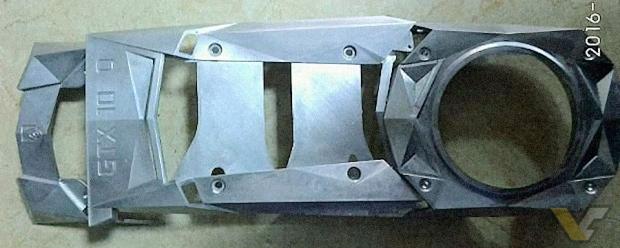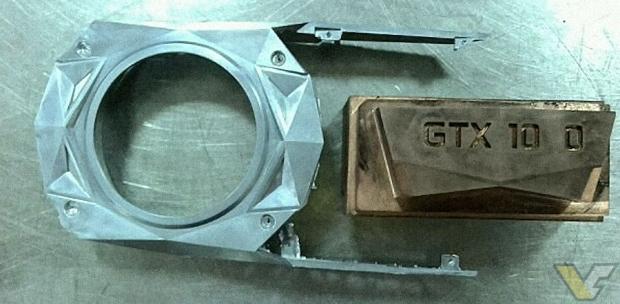 Today, we have the cooling shroud removed from the Pascal-based GeForce GTX 1080/GTX 1070, with the new cooler made using die-sinking technology. Die-sinking technology is a method of shaping a form with sparks, or electric discharges. As I explained in my GTX 1080 post yesterday, these coolers provide me with the feeling of Transformers, and I don't know if I like that or not - yet.
The new pictures see the GTX 1080 cooler made from four parts, with one of the characters in the GTX 1080/1070 not placed yet, so that it can be placed as a '7' or '8' depending on the card.
Related Tags