The Xbox 360 is being discontinued
Microsoft celebrates 10 years of Xbox 360 gaming by...announcing it's killing the console.

Published Apr 20, 2016 10:24 AM CDT
|
Updated Tue, Nov 3 2020 12:00 PM CST
It's official--the Xbox 360 is done. Microsoft will no longer manufacture new Xbox 360 consoles, so existing inventory is all we have left.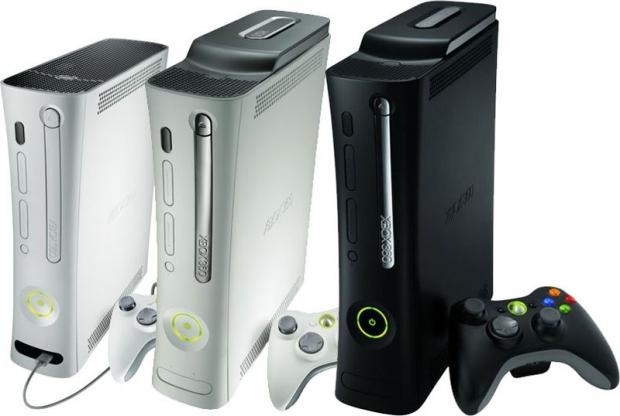 Microsoft today announced that it will be discontinuing the Xbox 360 console, choosing the tenth anniversary to reveal the upsetting news. Microsoft really does have a weird way of celebrating a whole decade of gaming, don't they?
"Xbox 360 means a lot to everyone in Microsoft. And while we've had an amazing run, the realities of manufacturing a product over a decade old are starting to creep up on us. Which is why we have made the decision to stop manufacturing new Xbox 360 consoles. We will continue to sell existing inventory of Xbox 360 consoles, with availability varying by country."
"We know that many of you became gamers on Xbox 360 and are still active, so it's important to us that while the overall Xbox gaming experience will evolve and grow, we will continue to support the platform you love in multiple ways:"
Xbox 360 owners will continue to receive Xbox Live services for their console, such as online multiplayer gaming and parties, access to the apps they use today, and Games with Gold and Deals with Gold.

Xbox Live servers that support Xbox 360 services will also remain online and active. Our Xbox 360 fans can continue to play their favorite games with the full support of Xbox Live.

Gamers will also be able to continue to buy over 4,000 Xbox 360 games or Xbox 360 accessories at retail and through our Xbox 360 store online, while supplies last.

Any Xbox 360 hardware will still be supported at Xbox.com/support.

And Xbox One owners will be able to continue to enjoy available Xbox 360 games through Xbox One Backward Compatibility - at no additional cost.
Interestingly enough, the Xbox 360 was discontinued all the way back in 2011 in Japan. Microsoft notes that certain countries will have more stock than others, so be sure to grab a system if you've been on the fence, because soon you won't be able to get a fresh system. Hopefully Microsoft will still service broken Xbox 360's--that'd be a really harsh move if it didn't.
The Xbox 360 is responsible for some of the most profound gaming experiences I've ever had, and I'm sad to see the console die out. Microsoft owes a lot of its success to the console, but I suppose the console's retirement was inevitable. Redmond is already experimenting with new Xbox One prototypes with higher-end hardware, and the company is pretty gung-ho about taking over PC and console gaming.
Related Tags