Tesla's autopilot system saved someone from a severe accident
Tesla's autopilot system saves a driver from a possibly horrible accident.

Published Tue, Apr 19 2016 11:22 PM CDT
|
Updated Tue, Nov 3 2020 12:00 PM CST
Tesla Motors has one of the most advanced vehicles in the world with its Model S electric car, but this latest example will have more orders than ever. The autopilot system is shown off in the real-world, saving someone from an accident.
As you can see, a truck is coming up on the left of the driver, with the autopilot system kicking in and swerving to the right to get out of the way of the accident. Model S driver Joshua Brown had his vehicle automatically move out of the way, posting the video to YouTube.
Brown said: "I was driving down the interstate and you can see the boom lift truck in question on the left side of the screen on a joining interstate road. Once the roads merged, the truck tried to get to the exit ramp on the right and never saw my Tesla. I actually wasn't watching that direction and Tessy (the name of my car) was on duty with autopilot engaged. I became aware of the danger when Tessy alerted me with the immediately take over warning chime and the car swerving to the right to avoid the side collision".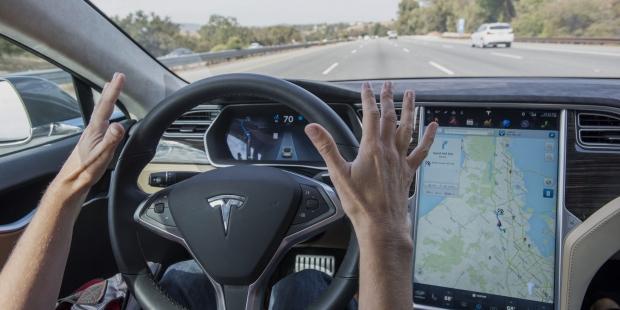 Related Tags