Gears of War 4 runs at 30FPS in the campaign, 60FPS for multiplayer
30FPS for the campaign, 60FPS for multiplayer on the Xbox One for Gears of War 4.

Published Mon, Apr 18 2016 4:25 AM CDT
|
Updated Tue, Nov 3 2020 12:00 PM CST
Surprise surprise: Gears of War 4 will be running at 30FPS during the single-player campaign, and at 60FPS during the multiplayer battles. Both will be running at 1080p, but I'm sure it's going to be a dynamic resolution, scaling up to 1080p when it can.
The reason? The Coalition, the developer behind the Xbox One exclusive, wanted Gears of War 4 to be a "graphical showcase" on the Xbox One, just like the original Gears of War was for the Xbox 360. The single-player campaign is thus locked at 30FPS, while the multiplayer side of the game will be a much smoother 60FPS experience.
During the recent IGN Podcast, The Coalition boss Rod Fergusson explained: "It's a notion of wanting to make, to push, the visuals as hard as possible in the campaign, and there are also other aspects. When you look at your framerate, there are of the number of elements that go into it, part of it is rendered".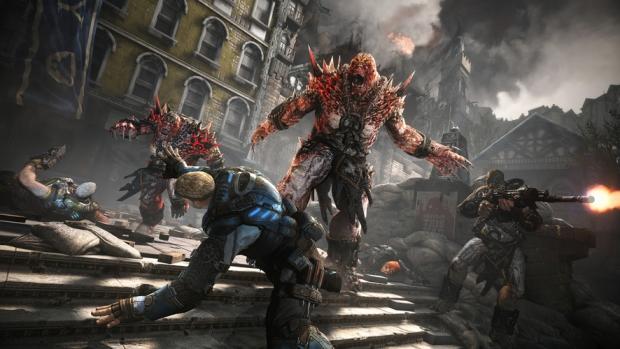 There are GPU bottlenecks, but the CPU on the Xbox One is something to considered, too. Fergusson continued: "There is a GPU-side, but there is also a CPU side and the number of monsters you want on screen, the number of AI that is running is going to eat up your CPU, and is going to slow you down".
But don't worry, The Coalition promises that Gears of War 4 will "blow people's minds visually". The 60FPS multiplayer gameplay responsiveness "is the most important" part for The Coalition.
Related Tags