The Minecraft phenomenon is just as strong today as it was back in 2011--arguably even more so--and continues its trend of titanic sales across the globe, raking in an astronomical 10,000 copies sold with every passing day.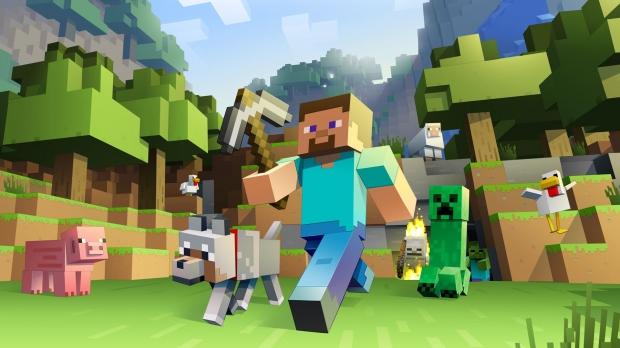 According to a new write-up in the New York Times, the mega-blockbuster block-based indie hit Minecraft sells 10,000 copies a day. No, really. Ten thousand copies a day. Since we know that Minecraft retails for about $27 on PC, a quick bit of math reveals that Microsoft pulls in $270,000 every day just from this single property.
"Today Minecraft costs $27 and sells 10,000 copies a day. (It's still popular across all age groups; according to Microsoft, the average player is between 28 and 29, and women make up nearly 40 percent of all players)," the NYT wrote in the report.
Everyone knew that the franchise's sales record makes even EA and Activision green with envy, but this kind of performance is almost unheard of. No wonder why Microsoft was quick to buy out the rights for $2.4 billion (which actually seems like a steal given these new numbers).
The New York Times delves even deeper into the culture of the hugely popular indie, reporting that the explosion in sales is because of children. "In its first year, Minecraft found popularity mostly among adult nerds. But sometime in late 2011, according to Alex Leavitt, a Ph.D. candidate at the University of Southern California, children discovered it, and sales of the game exploded," the publication says.
The article further cites that the game's freedom-based mechanics resonated strongly to gamers of all ages, but particularly with children who's imaginations were just starting to bud and grow. The social aspect of Minecraft is also responsible for its success, as players can easily share their built world's and engage with friends across the globe.
Minecraft isn't just a game, either; it's been used by educators to teach a variety of subjects, including architectural design, basic coding and engineering skills. You can even use the game to learn foreign languages.
Microsoft is even launching the Minecraft: Education Edition in June which will allow students to tour ancient historical relics like the Great Pyramid of Giza, or even Temple of Artemis.