Microsoft's new FCC filings hint at new Xbox Slim model
Microsoft's new FCC filings indicate that an Xbox One variant is on the way, possibly a slimmer, thinner console model.

Published Wed, Apr 13 2016 1:03 PM CDT
|
Updated Tue, Nov 3 2020 12:00 PM CST
Microsoft's new filings with the Federal Communications Commission confirm that a new Xbox console is in the works, possibly an Xbox One slim variant.
A recent batch of FCC filings made by Microsoft indicates that Redmond will announce a new Xbox One variant at E3 2016. Microsoft has placed two FCC filings for the new Xbox One's wireless connectivity tech--one for a dual-band wireless accessory radio and another for an 802.11a/b/g/n/ac 2T2R dual-band wireless LAN radio. Microsoft has locked schematics, diagrams, and pictures of the new wireless chip under an NDA which expires on June 25, indicating that Microsoft could announce the new Xbox Slim at E3 2016.
As per the findings from a NeoGAF sleuth, we're able to confirm that the new wireless system is for the Xbox One. The filing for the wireless LAN radio lists "User Manual 1525", which is actually the code tied to the Xbox One's users manual from Microsoft's original Xbox One filing from 2013.
Past rumors teased that Microsoft would announce a smaller, online-only Xbox One Slim variant to combat Sony's reported PlayStation 4K console. Last October, AMD shrank the Xbox One's 28nm APU down to a 20nm form factor, leading many to believe we'd see a slim mid-cycle console refresh.
Given the Xbox 360 and PlayStation 3 had so many different iterations during the last console gen, we'll assuredly see Sony and Microsoft continue this trend with the PS4 and Xbox One. Only this time around both companies the opportunity to boost console power, thanks to AMD's new 14nm Polaris GPU and Zen CPU technology.
Microsoft, Sony, and Nintendo are expected to unveil new hardware at E3 2016, so the show will be very interesting indeed.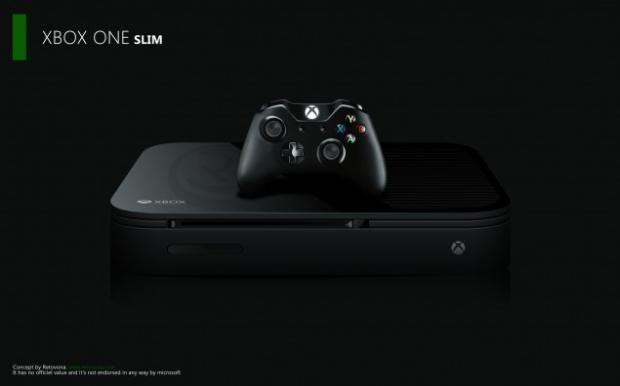 Related Tags