Armored Warfare bringing tanks of the future in the next update
A new update for Armored Warfare is inbound with futuristic battle tanks to help satiate your desire for destruction. Oh, and other stuff too.
Published Tue, Apr 12 2016 5:49 PM CDT
|
Updated Tue, Nov 3 2020 12:00 PM CST
Armored Warfare is still well into development and not nearly complete, but they're already adding new content like absolute mad. Update 0.15 has a lot of new things in store with new futuristic weapons of war, an overhaul of the Garage UI based on user feedback. There's also a lot more going on, too.
They keep on adding tiers to the garage, with Tier 10 being the latest. This tier is comprised completely of futuristic, theoretical and experimental vehicles that represent the future of what warfare might or will look like. They're planning on making models of the T-14 Armata, the PL-01, Leopard 2A7-140, SPHINX, XM1A3 and the Challenger 2B. Since these are going to be the most deadly vehicles in the game, they needed to be placed at the top, otherwise, it just wouldn't be fair. From the sounds of it, there is a chance that more super deadly vehicles will arrive alongside in the future, too.
They've also added in two new PvE missions that should be challenging. Operation Prometheus puts you racing towards a grounded cargo ship to secure the weapons that were being transported on it. Operation Meltdown has you defending a dam and an advanced nuclear reactor in a small snow-filled map. You'll be able to use the newly included Merkava 2B MBT, a premium Tier 7 tank, that they talked about some time ago.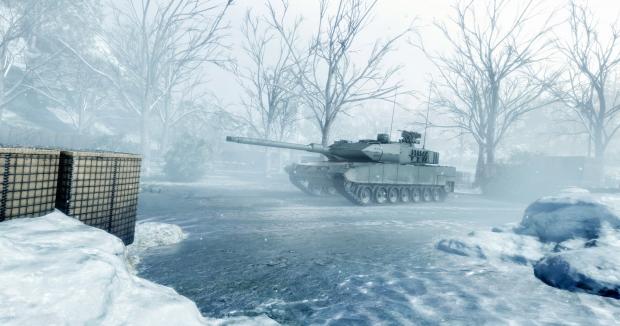 The garage update is designed to make things easier to navigate with an improved Ammo Loadout, Consumable and Retrofit window. The new changes were based on player feedback so that it can actually be a worthy interface to play around in. No sense in having the first screen you get to be a jumbled mess. The update is coming soon, though perhaps not soon enough.
Related Tags