Virtual reality is all about immersion, and VR is at its best when its actively engaging players. Thanks to the HTC Vive's Lighthouse sensors, Vive owners can step into the games and get in on the action. Sony's PS4-powered PlayStation VR, however, is still largely a couch-based experience--and Sony says it'll stay that way for a while.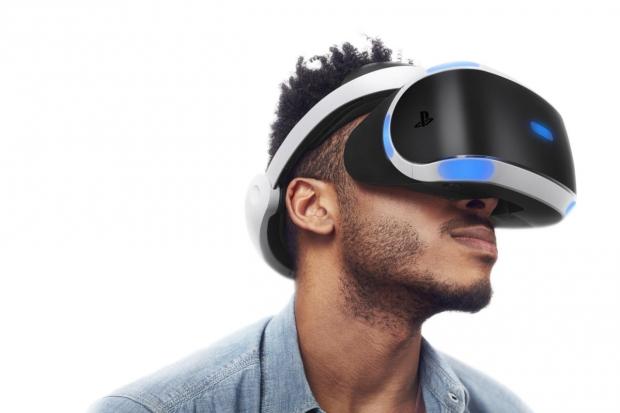 As noted by Popular Science, Sony's PlayStation VR is actually capable of tracking users' steps in VR games like Headmaster. The only problem is that it's extremely limited, and the hardware will only register a few steps here and there--nothing like the Vive's room-scale VR tracking. Although Sony agrees that the PSVR can indeed track your body movements, the Japanese console-maker admits the PSVR is mainly a seated experience.
"We have some tech demos that allowed users to play while standing up, however all the PS VR titles we plan to release in the future will recommend that users remain seated. We will announce further details of guidelines or regulations when ready," Sony told the publication in an official statement.
So if you're planning on buying a PlayStation VR headset, you should definitely take this into consideration. The PSVR is mainly made to track your upper body--head, shoulders and arms--so you can't expect a lot of mobile interaction. This seems to go totally against Rez's awesome full-body VR suit, which sports dozens of haptic feedback motors to engage players. Now we're starting to see why the PSVR is so much cheaper than its competitors, despite having such a high-quality 1080p OLED panel.
While the PSVR can't emulate the HTC Vive's room-scale VR, it can do some pretty nifty things like play native PS4 games in a virtual 3D environment
Sony's PlayStation VR headset retails at $399 for the Core Edition and $499 for the Launch Edition, and is expected to release in October. Pre-orders are mostly sold out, but we've charted a handy pre-order timeline for future stock.
Here's a quick spec sheet for the PSVR:
5.7-inch OLED display with true R, G and B sub pixels per pixel

1080p resolution

120Hz refresh rate

Low latency under 18ms

Positional tracking with 9 LEDs

360 degree head-tracking

3D audio

100-degree field of view

Accelerometer and gyroscope for motion sensing