Remember when we kept saying there's no reason to buy an Xbox One now that all Xbox games are coming to PC? Well, Quantum Break seems to be the exception to that rule, and could be part of Microsoft's new plan to keep Xbox One sales alive and kicking.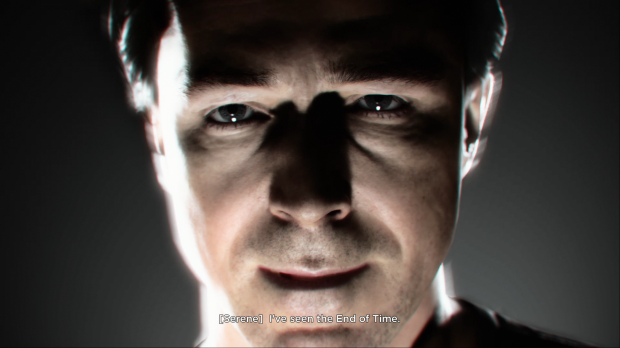 Overhyped and over-marketed, Quantum Break was supposed to be a proud flagship exclusive for Microsoft's Windows 10 PC platform. Instead, the game released as a total mess on PC; it can't even hit 60FPS, the 30FPS hard-lock doesn't work, there's crashing, screen tearing, ugly texture pop-ins, and other performance stutters marring the game. All of that is on top of the awful roadblocks of the Universal Windows Platform.
The Xbox One version of Quantum Break, however, is running smoothly. There's no hitches or hiccups, just the designated 30FPS hard cap and 720P upscaled to 1080P graphics. Normally, I'd just chalk this up to standard industry practices. Developers have long been releasing unfinished PC games alongside their more-optimized console ports simply because consoles take precedence. More people own consoles, which means more sales.
I've looked around to see what gamers are saying about Quantum Break, and the major consensus is that Microsoft purposely encouraged Remedy to ship the PC version early, knowing full well it wasn't optimized. Why? To drive up Xbox sales, and build up morale within the Xbox community.
If the Xbox One is the definitive place to play Xbox games--and based on the horrible limitations of the UWP framework, I think it is--then more people will think about buying an Xbox One rather than playing games on PC.
Hell, I even saw an article from Engadget that proclaimed Quantum Break is a "legitimate reason to buy an Xbox One". After reading forums and comment sections from everyday gamers, this headline clicked, and a devious scheme had been unveiled.
Due to awful performance, PC gamers will avoid buying the game altogether, and admonish Microsoft for its poor business tactics. Microsoft's peers have taken notice of these practices, too. Epic Games' Tim Sweeney recently called Microsoft out for using the Windows 10 UWP platform to "monopolizing PC games development", and the platform is almost unanimously hated among the PC gaming community.
On the flip side, Microsoft needs to get PC gamers in its good graces if it actually wants to make Windows 10 gaming work. I'm assuming that Redmond does, because why else would it go through such far lengths to push the UWP platform, introduce the new Dev Mode, and release a Windows 10 app converter that transforms any win32 files into UWP programs.
Microsoft wants to take over PC gaming--and software in general--and I recently argued that Redmond's plan is already underway.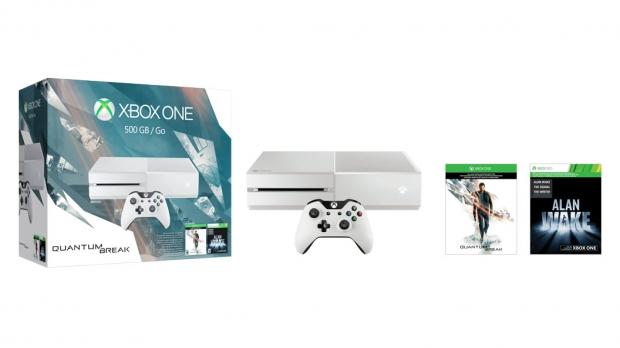 It's somewhat hard to imagine that the company would purposely release a broken PC port just to make the Xbox One version look good. This would deliver yet another hard blow to its struggling platform, but at the same time, Microsoft owes Xbox owners quite a bit. This might be a way to foster goodwill and make up for alienating the entire console player base by breaking Quantum Break's exclusivity in the first place.
Keep in mind that Microsoft just lowered the price of an Xbox One to $299. That drop was timed alongside Quantum Break's release. Hell, you can even buy the special edition Quantum Break console for $299.
On yet another flip side (yes, there's a few sides to this coin!), the PC port of Quantum Break actually affects Xbox owners. Microsoft gave away a bunch of free PC copies of Quantum Break to Xbox owners as a pre-order incentive, so gamers can jump between the two platforms and use cross-play saves and whatnot.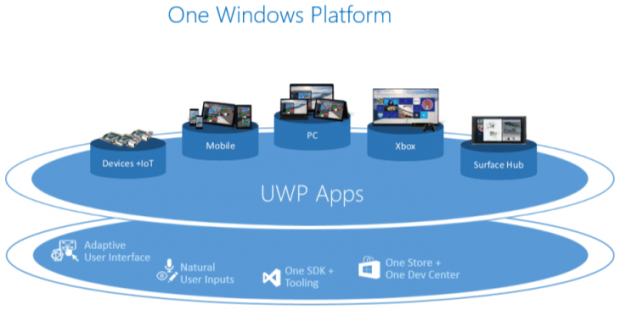 So if an Xbox One owner jumps over to PC and sees how bad it is, that could leave a bad taste in that gamer's mouth. Or it could make them say "thank god I bought it on Xbox One!". Still, though, I don't see Microsoft shooting themselves in both feet at the same time.
While we don't know if this is part of some grand scheme cooked up by the tech titans at Redmond, we do know this: Microsoft can't afford to keep releasing broken PC games. No one is going to take the Windows 10 platform seriously--and it's not as if they already do. Sure Microsoft makes big promises to fix UWP and enable FreeSync, overlays, and mods, but those are just promises.
It took the same company almost three years to deliver an Xbox One function that was revealed at the product's launch. By the time UWP is "fixed", most of the games will already be out. That means individual product updates across the board, and generally more messes.
Redmond can't afford to keep putting out fires at every turn. My advice to them is just to halt the Windows 10 gaming portion of the UWP platform altogether, fix it, and release it when its ready. Don't make everyday users pay money to beta test a platform and tell you how to fix it--that's the quickest way to lose your userbase.