Uncharted 5 could be a reality if a new developer takes it up
Uncharted 5 might be a possibility in the future, even if Nathan Drake's adventuring days are over.
Published Thu, Apr 7 2016 8:03 AM CDT
|
Updated Tue, Nov 3 2020 12:00 PM CST
Uncharted 4: A Thief's End isn't even fully out just yet, but we're hearing ruminations from the director of the series that we could see a return of Drake, or a continuation of the series at the hands of another developer.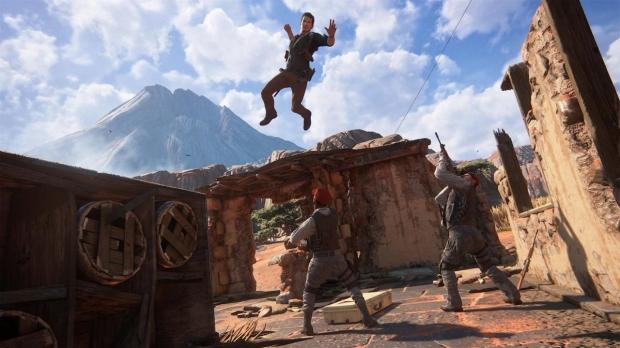 Naughty Dog does want to make clear that Nathan Drake wouldn't be returning to take center-stage, which would inevitably be considered the end of the series, as he is the series and part of the reason why the franchise became as great as it did. Without the main character, would it be Uncharted? Or just some other game with a similar yet slightly related story?
A movie is already in development, despite seeing some setbacks, and there also appears to be a distinct opportunity to continue with Uncharted 5, and the director fo A Thief's End, Neil Druckman, does mention that he'd be very happy if another studio wanted to take over, but only if they were able to actually capture the essence of what makes Uncharted what it is. And without Drake, that essence is harder to emulate. And of course, Naughty Dog would want to play a big part in it's creation to ensure it follows the dictates of the universe they created.
Speaking to GamesRadar, Druckman was certainly not against the idea at all. "If they made a great game I'd be excited," he said in regards to the general idea. "I'd want to play an Uncharted I didn't work on. It'd be a lot of fun. Obviously we would have a big part in it as the creators of the franchise, we'd just want to make sure they get the essence of it right."
Related Tags