Vector Unit's Riptide GP: Renegade promises insane watercraft racing
Vector Unit just announced their next-generation version of Riptide GP: Renegade, which has a rebuilt engine and better mechanics.
Published Fri, Apr 1 2016 10:06 AM CDT
|
Updated Tue, Nov 3 2020 12:00 PM CST
The next generation wave-riding extravaganza has just been announced by Vector Unit. Riptide GP: Renegade has a completely retuned graphics engine underneath, retuned mechanics, and promises to let us pull off some very crazy stunts in mid-air on just about every gaming platform imaginable.
The newest Riptide will let you show off to your friends with death-defying stunts over massive waterfalls in beautifully rendered scenes, outrun cops, and speed off at nearly reckless speeds across increasingly surging waves. If you're daring enough, you'll get the chance to evade police boats and drones while blasting through some rather vast and interactive race environments. Just like the previous Riptide games, there'll be no shortage of secret shortcuts, and animated obstacles to race around.
You'll also get a chance to battle your way through a variety of different race types and even boss fights to reach the top of the underground hydro jet racing circuit, which is totally a thing. Racing earns you XP and cash so you can upgrade and customize your hydro jet, unlock new stunts, and increase your rider's performance. There'll be online multiplayer plus local split screen multiplayer on consoles. And the best part is that it's supposed to run at 1080P and 60FPS on the consoles (much higher on the PC of course). It'll be available on the PlayStation 4, Xbox One, PC, Android, iOS and through the Amazon app store.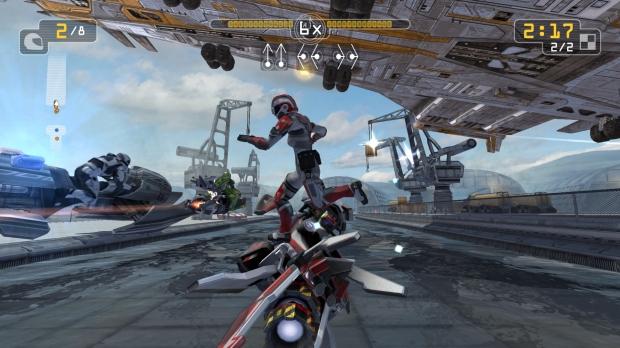 "We've been hard at work getting Riptide GP: Renegade ready for series fans and new players alike," said Matt Small, Creative Director and Co-Founder of Vector Unit. "This version has been developed from the ground up for next-gen consoles. We kept what worked, but completely retuned the mechanics and the graphics engine, and we can't wait for players to get their hands-on the game."
Riptide started as a mobile only showcase of how you could have good looking, console-quality graphics on your phone or tablet. Since the first release in 2011, it's become somewhat of a staple to test that game on new devices. It doesn't hurt that it's actually quite amusing and enjoyable to play.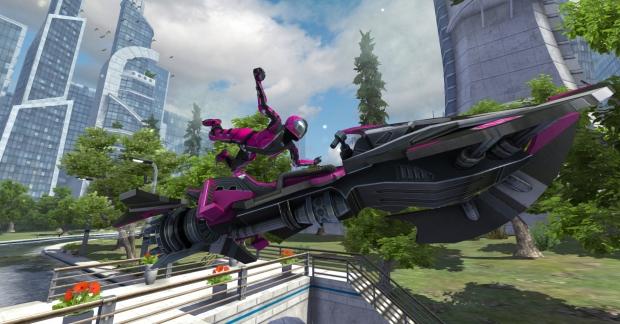 Related Tags