The world's first cyborg Olympics will take place in Zurich in October
The cyborg Olympics, or Cybathlon, will take place in Zurish in October.

Published Fri, Apr 1 2016 4:21 AM CDT
|
Updated Tue, Nov 3 2020 12:00 PM CST
I didn't think we'd see this for at least another 10 years, but the world's first cyborg Olympics (or Cybathlon) will happen in Zurich in October, this year. The event was created as a way of creating innovation in the industry, where only a few eligible for prostheses actually use them. A trial event took place last year, and was a success.
The Cybathlon will measure the performance of the latest developments in technology that assist people with disabilities in everyday tasks. The modifications done to humans are encouraged at the Cybathlon, compared to the normal Olympics where athletes with enhancements are considered to have an unfair advantage - and as I write this, it feels like I'm explaining some future DLC of Deus Ex: Mankind Divided.
The Swiss Federal Institute of Technology in Zurich (ETH Zurich) is organizing the event where in a cycling race (as an example) paraplegics will be pushed forward using electrical stimulation systems that will move their legs by stimulating the muscles. If competitors have prosthetic arms, contests will see them slicing loaves of bread and opening jars of jam. Other events will include people climbing up and down stairs, or walking across stepping stones.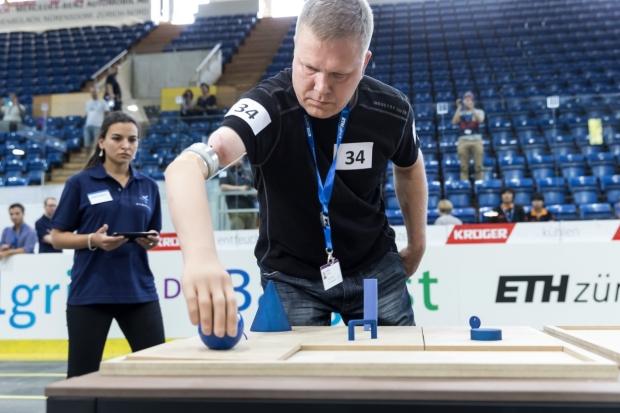 Related Tags