Acer's new Predator Z850 is a gaming projector, with 1920x720 @ $4999
Acer's new Predator Z850, a gaming projector capable of 1920x720 and priced at $4999.

Published Thu, Mar 31 2016 6:17 AM CDT
|
Updated Tue, Nov 3 2020 12:00 PM CST
Acer has just released a new member of its Predator gaming products, with a new gaming projector known as the Predator Z850. Acer's new Predator Z850 projector is something Acer says is the world's first ultra-wide HD laser projector designed specifically for gaming.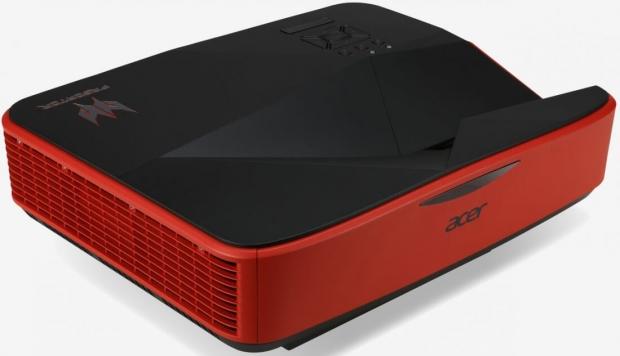 The new Acer Predator Z850 boasts an interesting 24:9 aspect ratio, with a resolution of 1920x720 - yeah, that's not a typo. This is much wider than the traditional 16:9 format, and even wider than the 21:9 format offered by UltraWide displays with 2560x1080 and 3440x1440 resolutions. The laser diode inside of the Predator Z850 is good for 30,000 hours and offers images up to 3,000 lumens, with a great 100,000 contrast ratio.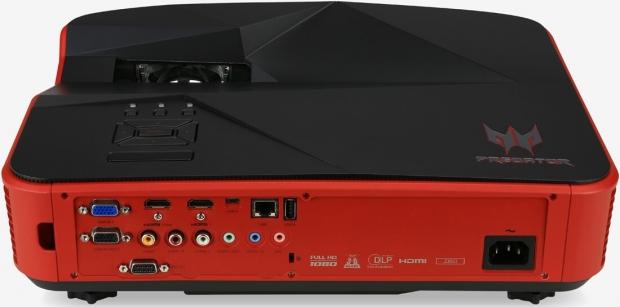 Acer includes a top-mounted lens and mirrorless ultra-short-throw technology that makes the Predator Z850 capable of blasting 120 inches of screen - at a minimum distance of only 18.5 inches. This is great for rooms that might be too small for a traditional projector setup, such as your gaming room or smaller lounge room. Something that's quite unique, is that the Predator Z850 can be packed up and moved immediately after use, without needing time to cool down. On the back, we have a slew of connectivity and even an optional wireless kit that will provide 1080p lossless streaming without the cables needing to be connected to your PC.
The Acer Predator Z850 is available in the US right now with a rather large price of $4999, so you'd have to decide whether you want a smaller 4K-capable TV, or a super-huge projector setup (that's still not even 1080p). Hmm.
Related Tags