Epic Games founder criticizes Oculus' software policies
Epic Games' Tim Sweeney directly challenges Oculus' 'open' storefront, claiming that it's anything but.

Published Tue, Mar 29 2016 8:30 AM CDT
|
Updated Tue, Nov 3 2020 12:00 PM CST
After calling Microsoft out for 'monopolizing PC games development' with UWP, Epic Games founder Tim Sweeney now challenges Oculus' definition of an "open" storefront.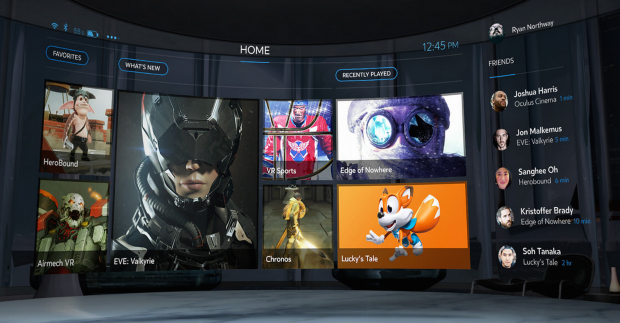 By default, the Oculus Rift blocks content not sold on the official Oculus Store. Users can easily fix this by switching on a setting, but the worry is that most people won't bother--or even know they can do it. Once Epic Games' Time Sweeney heard about this, he responded by Tweeting: "Very disappointing. Oculus is treating games from sources like Steam and Epic Games as second-class citizens."
"In what possible sense is this an 'open platform'? Developers have to 'request keys' for Oculus DRM," Sweeney continued, directly contesting a snippet from a recent Oculus blog post. According to the blog, if you're a dev who wants to sell games on the Oculus Store and somewhere else, you have to request game keys to distribute to other platforms.
"You can also request keys (royalty free) to sell your Oculus PC app on other stores while making it available to the community through the Oculus platform," reads the passage.
The Facebook-owned VR startup Oculus asserts that its Oculus Store is completely open and that developers have full freedom to release their games on any platform. "Anyone can support any platform. Some choose to focus. Some choose our competitors. Zero are forced. That is the business. Period," Oculus head of studios Jason Rubin wrote on Twitter.
In any case, it'll be interesting to see if other devs respond to Sweeney's Tweets or not. We haven't gotten an inside look at what it's like to be a developer and work with Oculus. The Facebook-owned VR startup meticulously screens, evaluates, and approves every app and game on its storefront (much like Apple), and it'd be interesting to see what that process is like for a developer.
Related Tags