Scientists send data at a record 57Gbps through fiber optic lines
57Gbps through fiber optic lines? Not bad, not too bad at all.

Published Fri, Mar 25 2016 3:17 AM CDT
|
Updated Tue, Nov 3 2020 12:00 PM CST
Whatever connection you've got to the Internet, it won't compare to what researchers at the University of Illinois have been playing around with.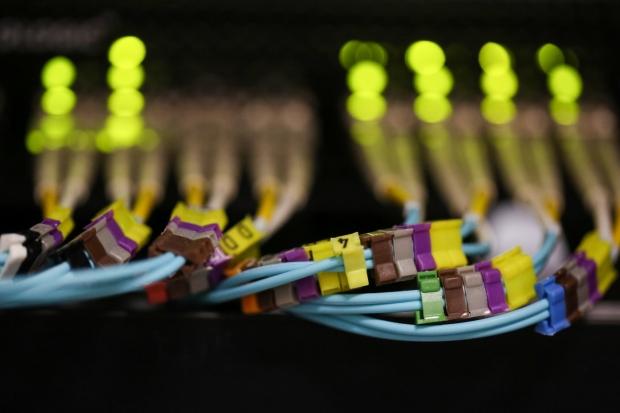 The researchers have set a new record for fiber optic transmission, achieving 57Gbps of error-free data transmission. The data was even sent at room temperature, meaning the scientists didn't have to cool anything down to reach those dizzying speeds.
Even when the tech got hot, reaching 185F (85C) the speeds only dropped to 50Gbps. Where will these speeds find their first home? Datacenters, aircraft and other places that require insane amounts of bandwidth in harsh conditions. We should expect it to arrive in our homes and ISPs in the future, too.
Related Tags