Room-scale VR is put on the back burner by Oculus so the company could prepare more important Rift features.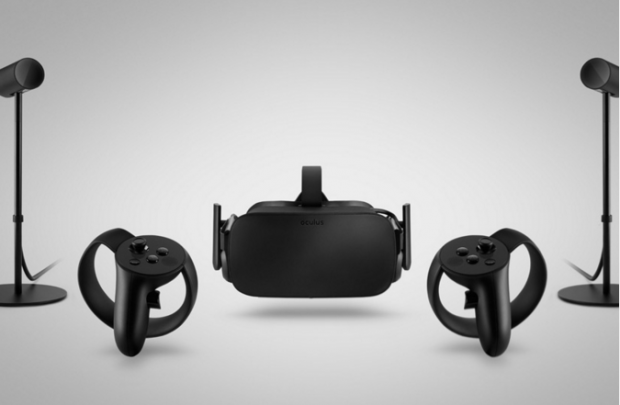 One of the biggest advantages HTC Vive has over the Oculus Rift is the headset's room-scale VR capabilities. With its included Lighthouse sensors, the Vive can track players' entire body movements over a 15-by-15 foot space. Oculus affirms that the Rift can also do room-based tracking, but the company has yet to officially demo the feature.
"Some people will really want room scale. We have the tech ability to provide room scale. Our tech doesn't preclude that, and at some point we'll demo that," said Oculus exec Jason Rubin. When the Rift ships on March 28, it only ships with half of the tracking puzzle--a sensor that tracks head and upper body movement. The other half is the Rift's Touch controllers, which add another sensor to complete the equation. Once equipped with the Touch controllers, the Rift will have full-body tracking in smaller 5-by-11 feet scale.
This smaller scale was by design, as Oculus realizes that most people won't have a ton of extra free space in their homes. "We don't believe that the consumer has the extra space in general. [Most people] won't have the viable 15-by-15 foot space available," Rubin concluded.
The Vive's Lighthouse sensors are one of the major reasons for its $799 price tag. Oculus was able to maintain a more consumer-friendly $599 price by delaying its Touch controllers and halving its sensor tech upon launch, but it'll be interesting to see how important room-tracking VR will be when both headsets are released.
Considering a lot of the VR games are pretty interactive, space is definitely and important factor, and Oculus is confident that it can deliver room-tracking that mirrors its competition.