IBM Japan has a big surprise in store for MMO fans. Out of nearly 100K applicants they only took a small sample of 208 people and showed them what they're calling a Virtual Reality Massively Multiplayer Online Role-Playing Game. They've transformed, in what looks like just a technical experiment at the moment, Sword Art Online into a massive VR experience.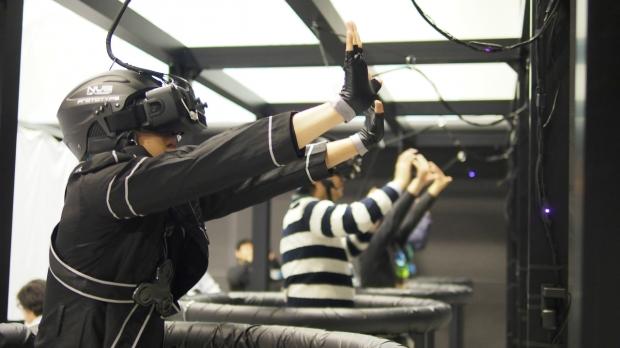 They had hinted at such a project this past February, but there hasn't been much word about how they were going to make the futuristic MMORPG into a VR game, but now we have some more details on what they did. They've created their own VR headset based off of the Oculus Rift DK2, called the Navugia. They added additional sensors, including a Leap Motion sensor and a Kinect V2 attached to a helmet device. The resulting experience literally puts you into the years 2022, when the game is set.
The whole thing is running off of IBM's SoftLayer cloud service with their own cognitive layer, a showcase of what their deep learning tech can do. But really it's to show what life could be like if you wanted to literally live inside an MMO. Take a walk on the wild-side and you're likely never to come back. They're taking the "role-playing" quite literally here. The photos were taken by Inside Games while they took a look at it. It's an interseting use of VR, but perhaps cumbersome at this point. Nonetheless very impressive.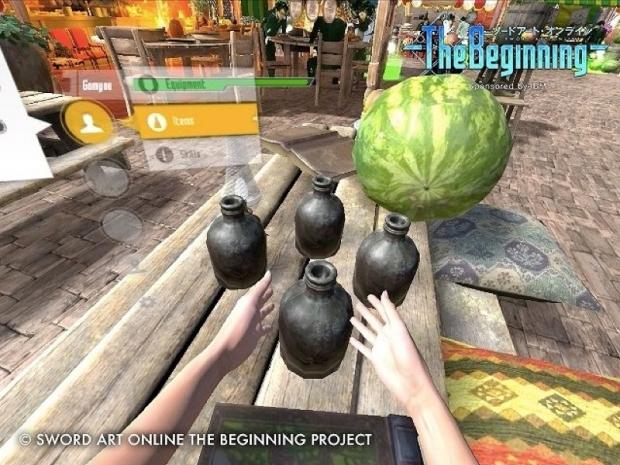 The alpha test has begun in Tokyo with those 208 different people., and will continue unitl the 20th of March.