Skyforge update brings new quests, lets you battle other pantheons
Dark Omen, an update for the MMO Skyforge, has been released, making several quality of life adjustments and updates.
Published Thu, Mar 17 2016 10:02 AM CDT
|
Updated Tue, Nov 3 2020 12:00 PM CST
Skyforge, an MMO that crosses the line between science-fiction and fantasy letting you play almost as a god, has received a new update called Dark Omen, and it's all about improving the quality of life for your pantheon (the equivalent of a guild) and bringing a bit more content before they drop an even larger and more substantial update coming very soon.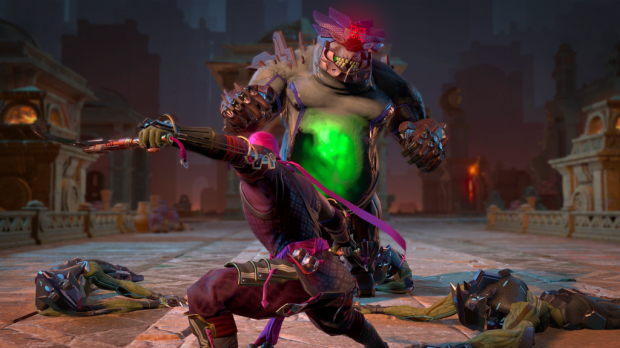 Overall this update is a quality of life update. In the update they've created a new operations system where higher level players can combine their powers to fight off any invasions much more efficiently, and spectacularly too. They've made this easier to use, and much better looking too. An Elder God questline has been added, so you have a chance to learn the backstory of what it actually takes to become a divine Elder God on Aelion. That questline culminates in a showdown with a massive boss battle unlike anything seen so far in the game.
One of the issues that players have noticed is that of merging their pantheon of warriors with another. Sometimes growth meant teaming up with others, but there was no easy way to accomplish this. Allods Team, the developer, have added a new Pantheon Fusion tool that makes it much easier to join forces against the invading forces that are trying to wipe you out.
Skyforge is a free-to-play MMORPG set in a universe where mortals and immortals use cutting edge technology to fight for survival against mythical creatures and invaders from space. Players start as immortals, newly reborn into the world and vie to become gods themselves.
Related Tags