There's a possibility that AMD will get into mobile graphics again
AMD has the potential to enter the mobile phone SoC, or just graphics, market once again if there are any takers or partners that would like it.
Published Wed, Mar 16 2016 10:19 AM CDT
|
Updated Tue, Nov 3 2020 12:00 PM CST
AMD was once a very prolific force in the mobile, handheld GPU world. And it seems that Raja Koduri, the head honcho in charge of the new Radeon Technologies Group, isn't necessarily ruling out the idea of returning to that field either.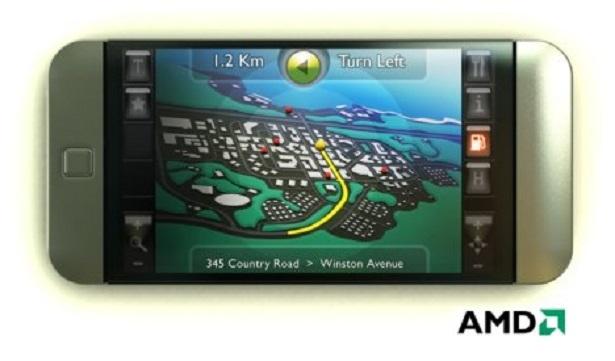 AMD is already well positioned to create custom chips with their deal that they've brokered with Sony and Microsoft, not to mention Nintendo. And Raja himself is open to the idea of licesning their IP to be used in mobile products. They don't, however, want to actively build their own mobile devices based on their technology, but if someone else approached them with the idea to integrate either an APU outright or Polaris into their own design, it wouldn't at all be out of the question.
The idea is a natural one, given the potential power savings that the new Polaris architecture could introduce on all fronts. Already Polaris 11 (the smallest chip thus far) can play Star Wars Battlefront at 1080P with a steady 60FPS while only consuming around 35 watts for the GPU itself. So, then, it isn't a stretch to have their new architecture appear in lower-power APU's for, say, tablets, micro-consoles or even phones.
They've been down this route before, with the Imageon line of mobile SoC's. From 2003 to 2006 they shipped an estimated 250 million units, which is a large number for that time period. But as a result of restructuring the company after the acquisition by AMD, they sold that GPU IP to Qualcomm, who has continued to evolve it as the Adreno line ever since.
The mobile landscape was once a bit more bleak than it is today, but that's changing considerably with the Internet of Things and massive adoption of mobile devices in our lives. NVIDIA also hasn't really been able to break into the burgeoning mobile market, as their own SoC's tend to be a bit more power-hungry and not quite what customers are looking for in phones. Tablets and other devices, however, have been a perfect match. Thus a licensing deal could very well be a fantastic idea if there are any takers. They already have design wins for casino gaming machines and other embedded applications, but would it really be possible for them to enter the mobile phone market again? It's a distinct possibility.
Related Tags