GDC 2016 - AMD has been hinting at their dual-GPU for the better half of a year, but today is the day that we've been introduced to their dual-GPU: the Radeon Pro Duo. Up until now, we thought it would be called the Radeon R9 Fury X2, as well as the tease of Gemini, but AMD landed on the name of Radeon Pro Duo.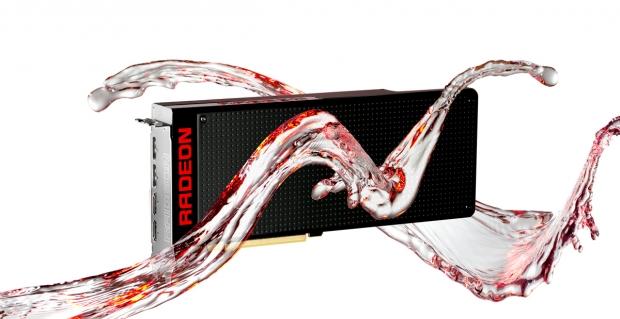 AMD's new Radeon Pro Duo has 16TFlops of compute performance, compared to the 8.6TFlops on the Radeon R9 Fury X. The Radeon Pro Duo in AMD's words is "guaranteeing the highest level VR experience for developers who love to game", and is "the platform of choice for Crytek's VR First initiative - enabling today's and tomorrow's generation of VR content developers with the most powerful hardware".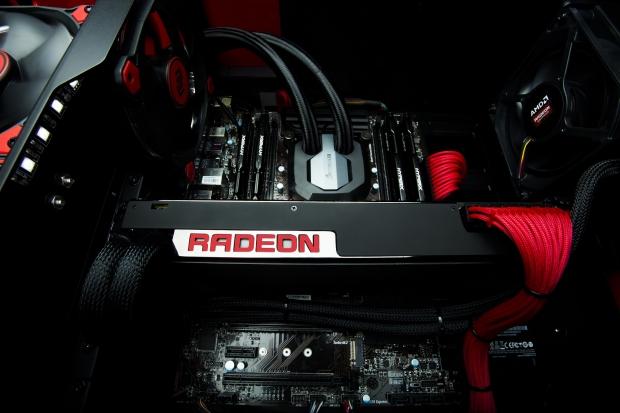 The Radeon Pro Duo is watercooled, just like its single-GPU cousin, and with the price set at $1499 it won't be for casual or even most enthusiasts - this is a card for the die-hard enthusiasts who need 120FPS+ at 2560x1440 or 60FPS+ at 4K. Past that, it's a card built for VR and its 90FPS+ requirement, and developers are going to snap this up for game development thanks to its beefy horsepower.
Right now, NVIDIA has no competition to fight against the Radeon Pro Duo, not with this generation of cards. NVIDIA hasn't released a dual-GPU since its Titan Z - but that's based on the older Kepler architecture - and was released in 2014. NVIDIA will be better unveiling their Pascal architecture at GTC next month.
I had a chat with Anshel Sag, Staff Technologist and Technical Writer at Moor Insights & Strategy, who had the following to say about the announcement of the Radeon Pro Duo: "AMD's new Radeon Pro Duo is the evolution of the company's high-end video card strategy with them positioning the Radeon Pro Duo more towards a content creator audience rather than gamers. This helps justify the higher price and lower volumes as well as gives developers the right frame of mind to develop games and other experiences for multi-GPU VR from the beginning rather than as an afterthought".