Light up your bathroom with the IllumiBowl
This motion activated toilet night-light is now 15% off.
Published Mon, Mar 14 2016 10:10 AM CDT
|
Updated Tue, Jun 16 2020 4:29 PM CDT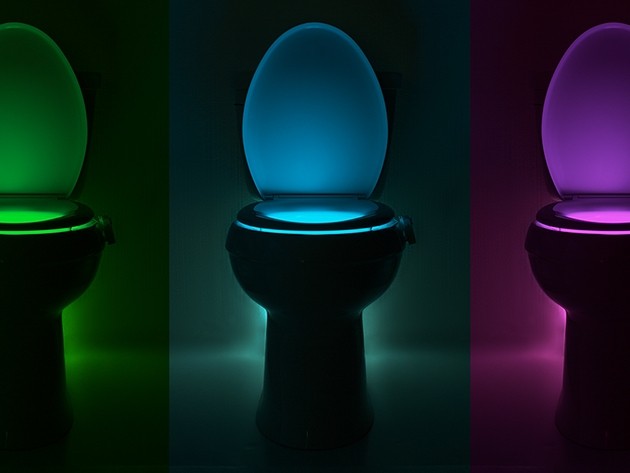 Going to the bathroom in the middle of the night in the dark is something Morning You usually regrets. But turning on the light makes it that much harder to fall back asleep and get back to your dream about being BFFs with George Clooney. Get the best of both world's-the IllumiBowl toilet night light is $16.99 at TweakTown Deals.
Just snap the night light to the rim and it'll automatically turn on when you walk into the bathroom. Choose from eight different colors and patterns to add a little party to your pee break, either rotating between the eight or setting it to your favorite. Either way, you'll have enough light not to miss the bowl...and not so much light that you toss and turn the rest of the night.
Get the IllumiBowl toilet night light for $16.99 at TweakTown Deals.
Related Tags