ASUS has just unveiled their new GeForce GTX 980 Ti STRIX Gaming Ice video card, something that is water cooled courtesy of a huge water block from Bitspower.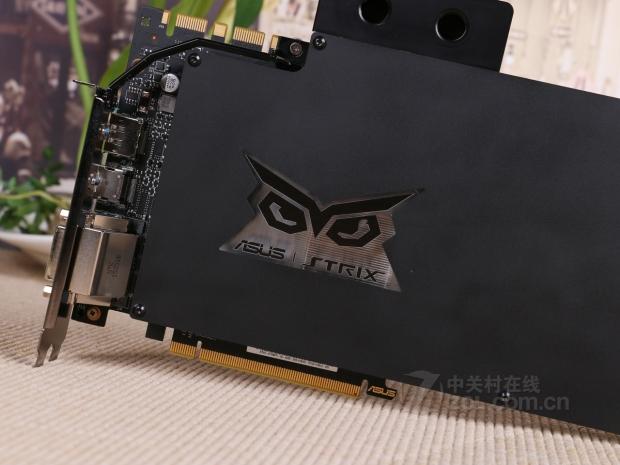 The new GeForce GTX 980 Ti STRIX Gaming Ice from ASUS features the usual GM200 GPU with 2816 CUDA cores, 176 TMUs and 96 ROPs - the GPU is clocked at 1216MHz with a Boost Clock of 1317MHz. There are two profiles on the card, with the gaming profile clocking the GTX 980 TI STRIX Gaming Ice at 1190MHz with the Boost hitting 1291MHz.
When the ASUS GeForce GTX 980 TI STRIX Gaming Ice is in its gaming mode, it will use slightly less power, but in OC mode it will suck down everything it can from the huge 14-phase PWM design. The power consumed by the card is courtesy of 2 x 8-pin PCIe power connectors, which will let the card consume as much power as it requires in OC mode. We have the usual 6GB of GDDR5 RAM which is clocked at 7.2GHz compared to the stock 7Ghz on most other brands. This provides the card with 345.6GB/sec of memory bandwidth.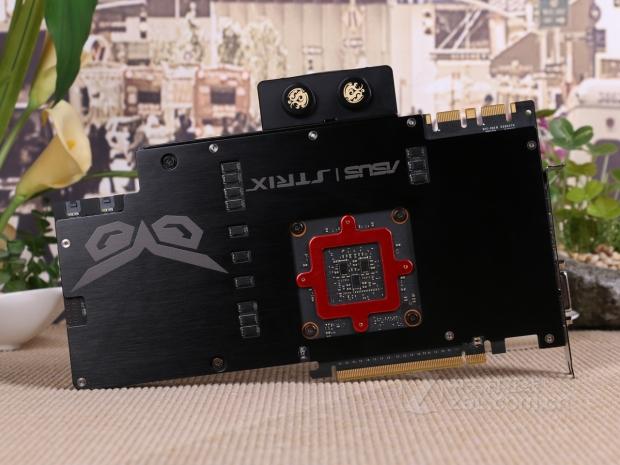 What about the cooling? The GTX 980 TI STRIX Gaming Ice features a full-cover water block courtesy of Bitspower, with the card adopting a dual-slot design with the water block arriving in an awesome-looking matte black. An acrylic window is on the front with the STRIX gaming logo that is illuminated by an RGB LED, and can be configured (of course) to your liking. On the back of the card, we have a full-cover backplate with ASUS's GPU Fortifier technology, taking pressure off of the GPU.
How much does this all cost? Well, the ASUS GeForce GTX 980 Ti STRIX Gaming Ice is $899, which is quite expensive - but there will always be consumers who want the best, and the ASUS fans will come out in droves if they have a wallet heavy enough to drop the notes on this card.