Google DeepMind AI goes up 2-0 in historic Go series
Google DeepMind AI does it again, now up 2-0 on Sedol in historic tournament for board game Go.
Published Thu, Mar 10 2016 3:28 PM CST
|
Updated Tue, Nov 3 2020 12:00 PM CST
Yesterday, Google's DeepMind AI took the first game against Go world champion Lee Sedol, to the shock of many. You might think it's just one game and Sedol could just as well come back to trounce 4-1, but today DeepMind did it again, putting itself up 2-0. Sedol, who after yesterday's loss commented he was still very confident he could beat the AI, is now very much on the backfoot.
"Yesterday I was surprised but today it's more than that - I am speechless," Lee remarked after the game. "I admit that it was a very clear loss on my part. From the very beginning of the game I did not feel like there was a point that I was leading."
DeepMind founder Demis Hassabis said the AI was confident in victory from the midway point onward.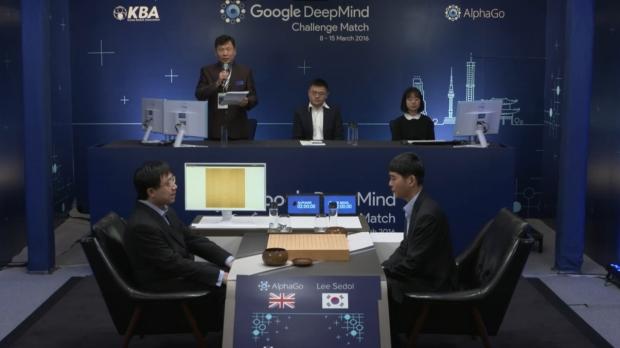 The full match can be watched above. Game 3 can be viewed here tomorrow evening.
Related Tags