Goodyear concept tires are spherical, intended for driverless cars
Goodyear gets in on self-driving cars with spherical tire concept that values safety.
Published Tue, Mar 8 2016 4:29 PM CST
|
Updated Tue, Nov 3 2020 12:00 PM CST
Goodyear has been in the tire game for 117 years, and now it's looking to turn it on its head with spherical tires. Eagle-360 tires, as they're known, are only a concept, but the company says they "present an inspiring solution for the long-term future when autonomous driving is expected to be more mainstream."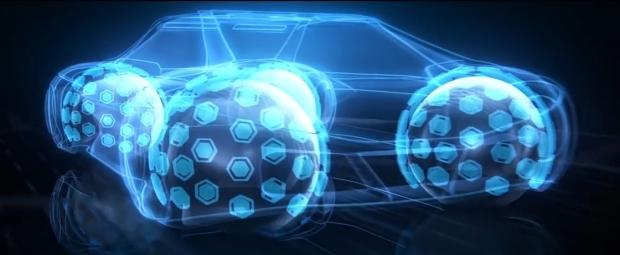 Safety is a major concern of autonomous driving skeptics and Eagle-360 tires are a direct response to that: as they are multi-orientation and sport "active technology", they can move in all directions which is said to make for increased maneuverability and reduced sliding caused by black ice, obstacles, and so on. Additionally, sensors register tire wear for extended mileage, and communicate road conditions to the car and nearby vehicles. Interesting to note: the tread is 3D printed, and so could be customized for different terrain in different regions, making for safer driving due to better equipped vehicles.
As for luxury features, the tire is suspended by magnetic fields, and as such is said to offer more comfort and less noise than with a traditional tire.
Whatever happens with the Eagle-360, it's great to see safety innovations in the works for what might well become a driverless future.
Related Tags