Fallout 5 is reportedly in pre-production, surprises no one
Now that Fallout 4 is done, the tease of Fallout 5 begins.

Published Tue, Mar 8 2016 5:37 AM CST
|
Updated Tue, Nov 3 2020 12:00 PM CST
The leaks are already starting for Fallout 5, with voice actor Ryan Alosio teasing that Fallout 5 is in development. Alosio was the voice of Deacon in Fallout 4, and is quite active on social media like Instagram - which is where the leak on Fallout 5 started.
Alosio started a conversation about a collage of himself voice acting, and what he thought was a picture of Deacon wasn't actually Deacon, but it ended up being a picture of Zeek, instead. Well, his followers caught wind of it quickly, and corrected him. Alosio put up another picture, this time a correct one, but posted a weird explanation - which we've got below: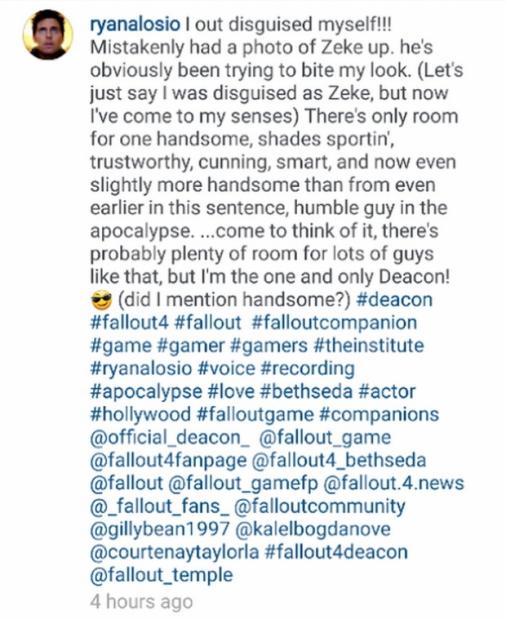 But things got even better, with 'fallout_temple' replying, saying "I knew you'd click onto it, I saw your last one and was like BRUH. I'll repost this one and shout out this week ok?" - to which Alosio replied to the Fallout Temple account, confirming that work on Fallout 5 was already underway, with the game in pre-production right now. He said: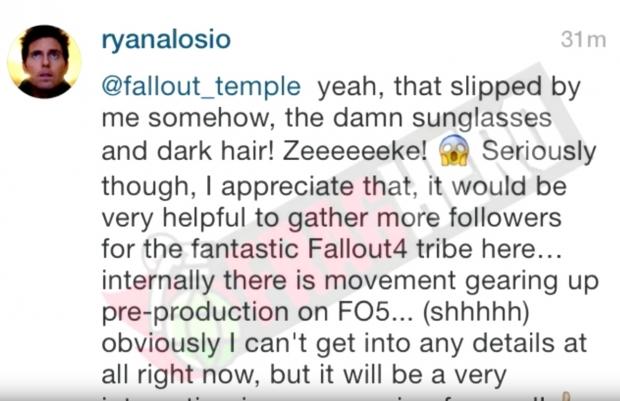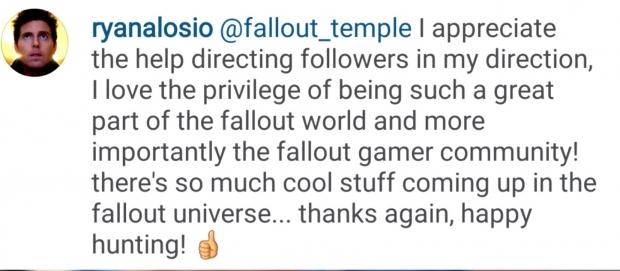 With GDC taking place next week, maybe Bethesda will officially announce Fallout 5 - but we might have to wait until E3 in June for that.
Related Tags