72 hours after installing a new app, 77% of users won't use it again
Are you part of the 77% of people who won't use an app 72 hours after installing it?

Published Mon, Mar 7 2016 4:47 AM CST
|
Updated Tue, Nov 3 2020 12:00 PM CST
According to an article published by Silicon Valley analyst Andrew Chen, most people are the same as me - they install an app, and most of the time they don't use it after a few days.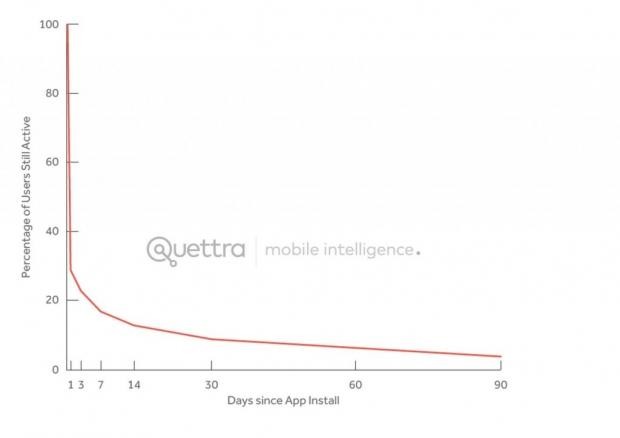 Chen reports that an average app loses 77% of its users within 72 hours, and after a month, 90% of them stop using the app altogether. After the 3-month mark, just 5% continue to use the app. These figures would strike directly into the hearts of app creators as their biggest hurdle is getting users to continue using their apps - not just past the 3-month/90-day mark, but.. well... forever.
The data used was from over 125 million smartphones, with the apps in his report available from the Google Play Store, with each app having over 10,000 downloads. Chen didn't use any Google apps for the study, either.
Related Tags