Keanu Reeves is Neo in real life, while training for John Wick sequel
Keanu Reeves has insane gun skills in real life, proving he is the one.

Published Sat, Mar 5 2016 2:24 AM CST
|
Updated Tue, Nov 3 2020 12:01 PM CST
Keanu Reeves is currently training for John Wick: Chapter Two, where a new video has emerged of him "shedding" - or training with guns - with Taran Tactical.
Taran Tactical Innovations took to Facebook, explaining: "Well ladies and gents, everyone loves a little shredding. Make sure you guys check out 'John Wick II' when it hits theaters. The firearms action alone will be unlike anything you've ever seen. So much of it is revolutionary stuff that we gun owners have known of for years but never made it to the big screen".
It looks like Neo didn't die in The Matrix Revolutions, he just turned into Keanu Reeves and starting making movies as Reeves. Check out John Wick: Chapter Two when it's released next year.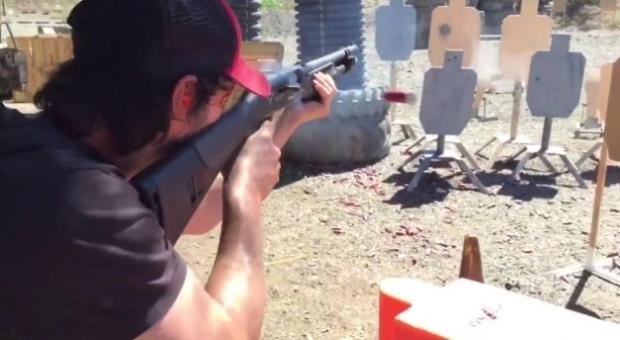 Related Tags