You can now make VR headsets out of a Happy Meal
McDonald's is transforming its Happy Meals into make-your-own VR kits akin to Google's Cardboard.

Published Wed, Mar 2 2016 2:31 PM CST
|
Updated Tue, Nov 3 2020 12:01 PM CST
First we saw Coca-Cola convert 12-pack cartons into DIY virtual reality headsets, now the fast-food moguls at McDonald's are doing the same thing with their Happy Meals.
Big Macs and golden arches may be the furthest thing from your mind when you think about VR, but for a limited time, McDonald's is transforming its legendary Happy Meals into a Google Cardboard-style VR HMD. The kit, called Happy Googles, folds together to make an enclosure to slide in your mobile phone, and comes with a lens pack to simulate VR.
Unfortunately, Happy Googles may not see a widespread roll-out. McDonald's plans to ship some 3,500 units in Sweden later this month to accompany the country's "Sportlov" holiday, and a special VR skiing game will be released as well. If things go well in Sweden, we could see the kits ship overseas.
"VR provides a really exciting opportunity to connect families in digital times," McDonald's Sweden exec Jeff Jackett said. "Parents can learn more about their children's knowledge and experience of the digital world. And purposeful gaming can also be a great joint activity that helps families interact on equal terms."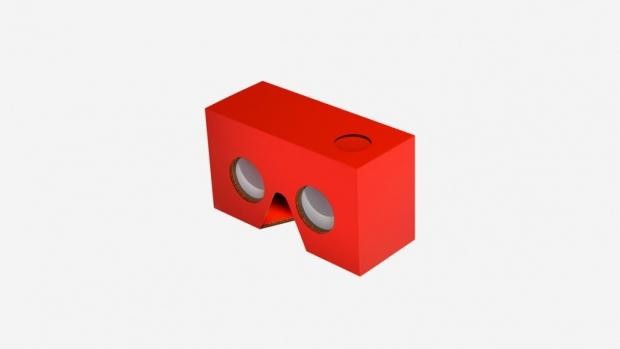 Related Tags