Kingdom Come: Deliverance could be delayed, with consoles to blame
Thanks to consoles, Kingdom Come: Deliverance could be delayed for a synced release with consoles.

Published Tue, Mar 1 2016 3:13 AM CST
|
Updated Tue, Nov 3 2020 12:01 PM CST
Another day, another game with problems because of consoles. This time, it's Kingdom Come: Deliverance, from Warhorse Studios - which is expected to hit the PC in the summer.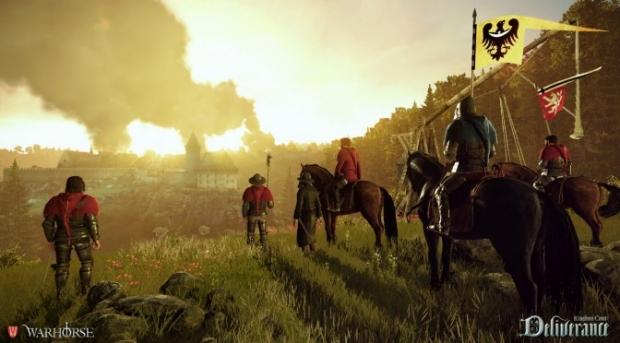 Well, the developer is talks with publishers, and it looks like the PC version of the game might be held back to accommodate the release of the console version of the game. Warhorse Studios' PR manager, Tobias Stolz-Zwiling talked with Eurogamer, where he said: "The idea was to release the game in the summer and then to follow up with the console versions. Right now we are still indie developers but we are in negotiations with publishers to, well, we need someone to bring the games into the shops, so we need a distributor, and he kind of wants us to synch it with the console versions. We are still in negotiations, we will see".
Tobias continued, adding: "Best case for you will be summer this year for the PC version and then with the follow-up for consoles; or if the publisher wants us to synch it we will release everything let's say by the end of the year, so we will see about that". So it looks like the PC version could be held back - but it's up to the publisher. With publishers standing in front of the developer, they're going to want to make as much money as possible -as that's their job. Now, if this happens, it means Kingdom Come: Deliverance will be delayed - so that the PC version (which will look way better) won't be released before the console version (which won't look as good). Marketing, yeah.
Related Tags