Titan Quest updated with improved visuals, new multiplayer system
Beta update available for action RPG Titan quest, brings back multiplayer, improves graphics.
Published Mon, Feb 29 2016 4:04 PM CST
|
Updated Tue, Nov 3 2020 12:01 PM CST
The nine year-old action RPG Titan Quest: Immortal Throne has received a major update from developer Iron Lore Entertainment, bringing it more in line with current games.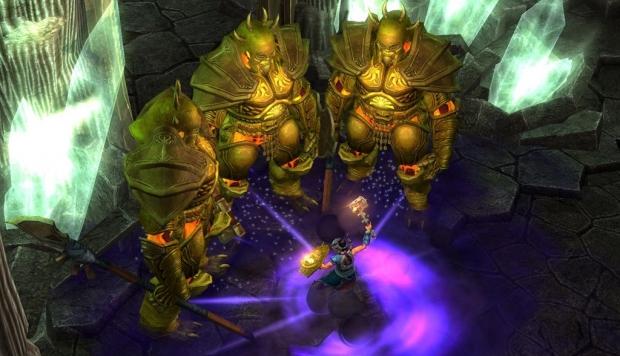 First up: they've removed GameSpy -- shut down since 2014 -- and replaced it with a new multiplayer and lobby system. (A follow-up patch has fixed LAN support, too.) Then on the graphics end, support has been added for 1280x720 resolution, as well as a new shadow mapping rendering technique. Lastly, improvements have been made to shaders and rendering. In short: you can play multiplayer again (without having to use GameSpy, no less), and better visuals.
The update is currently in beta. To access it, follow these steps:
Follow this guide

Under Step 1 select "Titan Quest Immortal Throne"

Password for step 4 is: nordictqitbeta

The branch for Step 6 is named publicbeta
If you're concerned about its interaction with the recent fan patch, we hear it's supposed to not cause any issues there. As well, Iron Lore is considering making the patch official.
Note if you're a GOG user, Immortal Throne will be arriving on that platform soon (presumably once a cumulative public update launches).
Related Tags